Wisconsin Correctional Association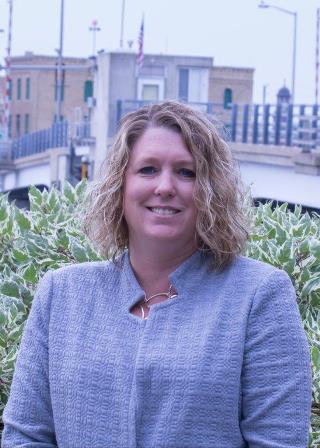 We are looking forward to all of our events in 2022 and seeing you!

8th Annual Golf Outing - June 10, 2022.  See below for more information

40th Conference at the Osthoff Resort in Elkhart Lake October 2-4, 2022.  Check back for more information as we continue to plan this big celebration!
Follow us on Facebook for even more updates!  Search: Wisconsin Correctional Association 
Join us for our 8th annual summer golf outing!  Click here for more information on registration and sponsorships!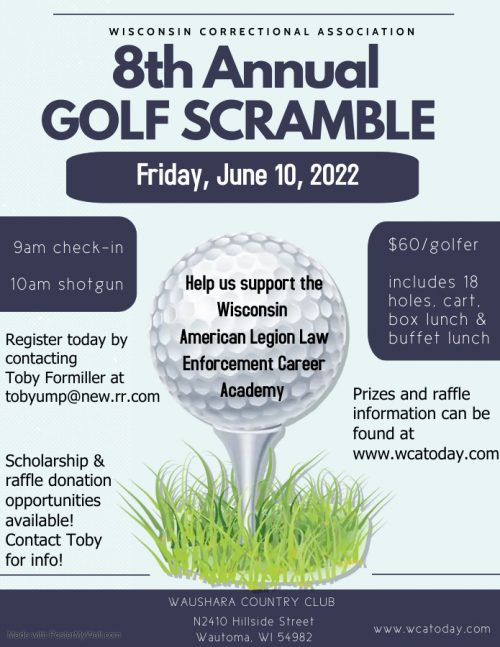 The 2022 WCA Scholarship Application is now available and due June 25, 2022.  Click here for more information!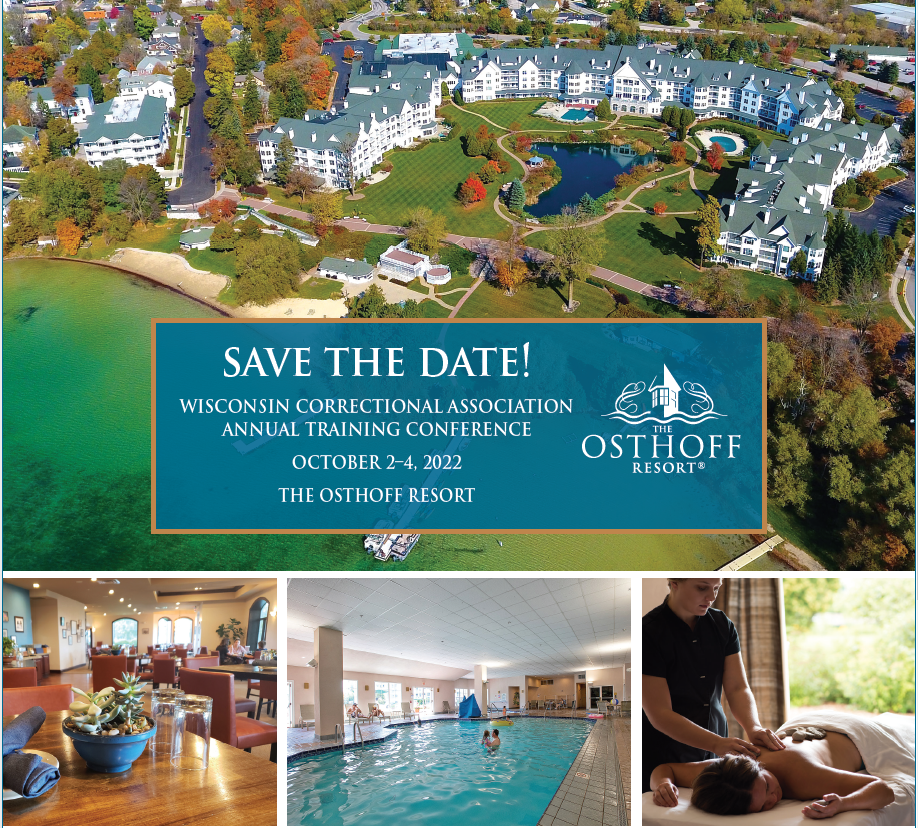 Copyright 2022 - Wisconsin Correctional Association - All Rights Reserved