Wisconsin Correctional Association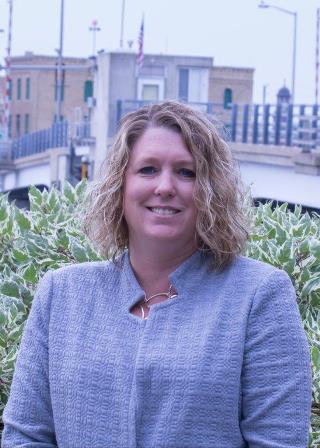 On behalf of the WCA Board of Directors I would like to provide an update to our membership regarding a few items. First and foremost, I would like to thank all of our membership for your continued support throughout the pandemic!  Last year (2020) certainly presented our organization (and others) with some interesting challenges and we continue to persevere!

One of our goals is to increase membership and I have been very excited to receive communication on a daily basis with inquiries as to how one becomes a member! As members each one of us can assist in the promotion of the benefits of being a member of the American Correctional Association and Wisconsin Correctional Association. Membership with WCA gives an individual numerous opportunities to participate and network with correctional and law enforcement professionals from all over Wisconsin and the United States.  These include:
Attending our annual 2-day Fall training conference which offers keynote speakers and presenters from the criminal justice field.
Attend FREE 1-day workshops held several timesa year where you may earn Continuing Education Units (CEU's) and training hours.

You will have the opportunity to connect with non-profit community agencies and become involved in community service projects and initiatives.

Scholarshipsare available for WCA members and their families who may be pursuing a degree in the criminal justice field.
Additionally, I would like to inform all of you that we have had a change in membership on the Board of Directors. Due to personal situations, Chad Engebregtsen (President Elect) and Sean Coutley (Private Representative) have both recently stepped down from their positions. Chad has asked to remain as a member of the Conference Planning Committee, which is very exciting as he has years of experience assisting with conference planning.  We will get to see Sean at conference as well as he will be providing entertainment on Sunday evening! I would like to personally thank both Chad and Sean for their time and commitment to the Wisconsin Correctional Association. We are sad that they are no longer with us on the Board of Directors but respect and understand their circumstances. The Private Representative position is up for election in 2021. There were two current board members who expressed interest to fill the position of President Elect. A vote was taken with all members of the Board of Directors and Toby Formiller will be fulfilling both Past President and President Elect.  Toby will take over as President in 2022 when I transition to Past President.

Another topic that I would like to address is the 2021 Conference. We are very excited as we will be having an in person conference September 19-21, 2021 at the Glacier Canyon Conference Center at the Wilderness Resort in Wisconsin Dells. The Conference Planning Committee has done a phenomenal job to provide an experience with a variety of educational topics. Additionally, we will be having a 9-pin bowling tournament on Sunday September 19th afternoon at the Kalahari's Bowling Alley (Tom Foolery).  Sunday evening we will have karaoke and photo booth provided by Sean Coutley. Monday evening's entertainment will be a band from the Madison area and games. We are hoping to be able to show the Packers/Lions game on a big screen as well. The Board of Directors and Conference Committee are extremely happy to be able to provide this in person opportunity!

Thank you to everyone who has signed up for our annual Golf Outing at the Waushara Country Club on Friday June 11th. Once again, we had a spectacular response with current a count of 22 teams! This is always a fun event with opportunity to meet new people and see others who you may not have seen in sometime!

In the very near future, State Representative Dayna Albitz will be sending out an announcement for a July 2021 training opportunity as well! Recording Secretary Theresa Anderson has been working hard to fill any liaison vacancies and will be having a virtual meeting with the liaisons on June 8th to provide them with updates as well! If you are on social media, please follow us on our Facebook Page as well. Gwen Schultz has been doing an incredible job sharing announcements and updates!

We truly appreciate all of our members and the support you provide to our association. Please send any suggestions to any of our members of the Board of Directors! Thank you for all you do and stay safe!
Follow us on Facebook for even more updates!  Search: Wisconsin Correctional Association 
The Wisconsin Correctional Association is accepting nominations for five awards. The applications are due July 29, 2021. 
Click here for more details. 
Sanger B. Powers Award for Excellence

Boyd Spikerman Memorial Correctional Officer Award

Dr. Juliette Martin-Thomas Award for Excellence in the Field of Human Services

Wisconsin Council Community Service Award

Wisconsin Correctional Association Clerical/Office Support Award 
2021 Board of Directors


Nominations & Elections
The Wisconsin Correctional Association (WCA) annual Board of Director elections are once again upon us. Five Board of Director positions are up for nominations and elections this year. They include Recording Secretary, County Representative, Education Representative, Juvenile Representative and Private Representative. Terms are two years in length and will begin at the conclusion of the annual conference this year; September 19-21, 2021, at the Wilderness Resort in Wisconsin Dells. Position descriptions are available upon request. The WCA encourages all members to run for the open positions and to vote in the election. 
The deadline for nomination entries is midnight on
Thursday, July 29, 2021
. Voting will be conducted via SurveyMonkey online beginning Wednesday, August 4, 2021, and conclude at midnight on Friday, September 17, 2021. 
If you are interested in running, please contact Toby Formiller at 920-858-5223 or email at
tobyump@new.rr.com 
2021 Conference Information
Copyright 2021 - Wisconsin Correctional Association - All Rights Reserved