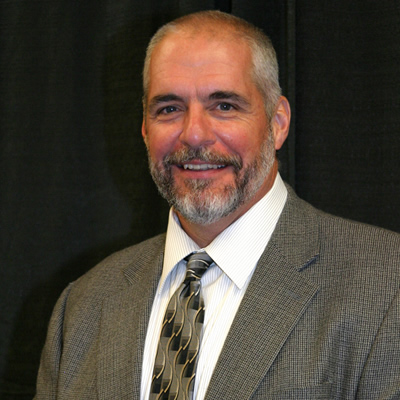 What is Your Value?
Rory Thelen, President
"Strive not to be a success, but rather to be of value." The first time I heard this quote from Albert Einstein, I didn't really appreciate the meaning as much as I do today. As I look at it now, my attention is directed to how it applies to what makes an individual a leader. It is my belief that every member of the Wisconsin Correctional Association is in a position to lead. While leadership is definitely not something that is encoded in our DNA, although there are some people who are genetically prepared for it, I strongly believe that leadership is something you can acquire if you are willing to make a conscious effort everyday to provide a value to what you do.

So many people who we think of as "gurus" or "people of knowledge" will try to provide ideas to us that we can be successful without providing any real value to that success. We have heard the trending concerns repeatedly lately that refer to today's society as one of entitlement. That you aren't responsible to understand the value of what you are providing, rather just focusing on the title, position or promotion. I am pretty confident we could spend most of the day exchanging ideas, but it would be difficult to find a successful person who did not also provide some level of value to become one.
Let me explain. My thought is that every person has a value. Great leaders are those that reach out to and deep inside their people to find that value that will make them successful at home and at work. Often times, we as leaders become so focused on furthering our cause, when our priority and responsibility should be to find and bring out the value in all those we work with. If you yourself can bring value to those in your care, the propensity is much greater for them to buy into and take ownership of what you are trying to accomplish. They will want to reciprocate, so you use what they excel at to everyone's advantage.

What I have come to realize is that you need to give in order to get. Its simple physics, action and reaction. If you're not ready to provide value without expecting anything in return, then you're not ready to be successful yet. So let's follow in the footsteps of a great man, Albert Einstein and become men and women of value from today on.

This is a very exciting time to be a part of the Wisconsin Correctional Association. Our Board of Directors and Conference Committee have been in injected with new people, new ideas and new enthusiasm. People of great value who are determined to make our great organization even better. I liken them to another great Einstein quote because they are people of action. "Out of clutter, they find simplicity; from discord they find harmony; and in the middle of difficulty they find opportunity. So I ask you again, what value do you bring to the Wisconsin Correctional Association?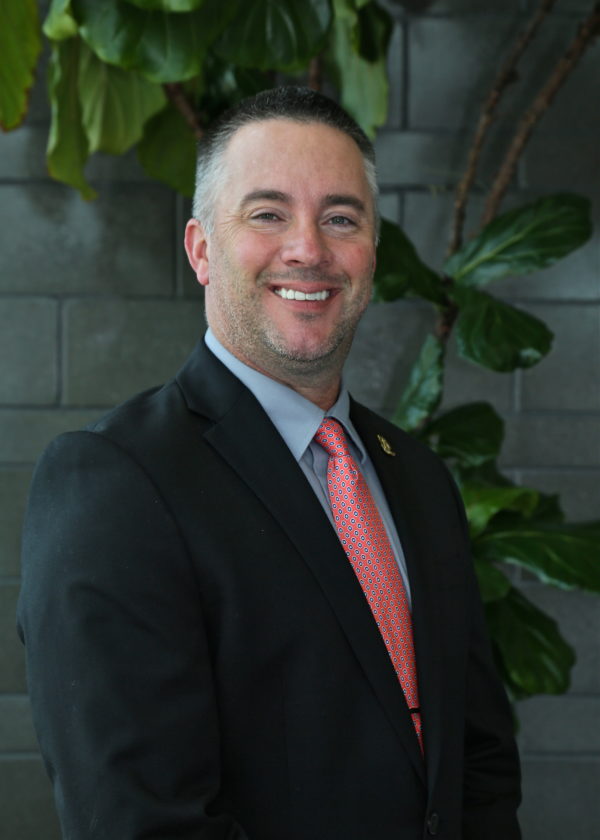 Toby Formiller, President Elect
As we enter into spring, we also enter the time of year to get things rolling with the WCA Conference. Our WCA President, Rory Thelen, and myself, attended the Winter ACA Conference in San Antonio this past January. We attended several break-out sessions, in which we were able to bring back a lot of useful information. We were also able to connect with some vendors whom are willing to come to our fall Conference to promote their product and information. Just these past few days Rory, Dean Bryan and myself, attended the Wisconsin Jail Association Conference as a vendor. We promoted the WCA and what we have to offer. The WCA Board and Conference Committee held their March meetings at Lincoln Hills. Not only did we have our meetings there, we also helped with a re-entry simulation that Richard and Trina Skime facilitated. As you can see, we are off to a great start and we have a lot more coming up!
Items we are currently working on; our Annual Golf Outing for the WCA in June, participating as a vendor at the Midwest Gang Investigators Association Conference in May, Trauma Informed Care training workshop at Fox Lake Correctional in August, and of course our Fall Conference. As far as the Conference goes, please read Ashley and Byron's co-chair article as they explain everything going on with the conference and the presenters. From what I have seen and heard, this is going to be a very exciting conference!

3rd Annual Summer Golf Outing
Todd Timm, Past President
I am pleased to announce that our 3rd Annual Summer Charity Golf Outing is set for Friday June 9th at the Waushara Country Club in Wautoma, WI. We will once again host an 18 hole scramble golf outing, and for the reasonable price of $50/person, you will enjoy golf with a cart, food and a chance to win some very nice prizes. As always, we will be selling raffle tickets for the event, as well as introduce a new fund raising idea for conference.
Send me an email at tdt63@yahoo.com to sign up your team or sign up individually. We have benefited from great sponsors in the past and hope to see all of them again this year. Spread the word and I hope to hear from you soon,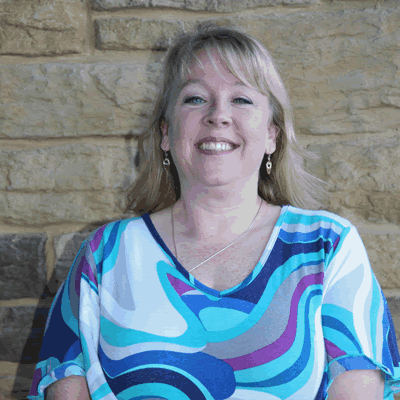 What is this Health Elixir Kombucha All About!
Valorie Manninen-Nelson, Juvenile Representative
Kombucha is a variety of fermented, lightly effervescent sweetened black or green tea drinks that are commonly intended as functional beverages for their supposed health benefits.
It seems to be sold in stores and classes are popping up everywhere in how to make your own Kombucha. So what is all the rave? According to health and wellness coaches it is to help promote your overall "gut" health and provide vital antioxidants that your body requires to stay healthy. So lets take a look at some of the information I was able to track down in my quest for knowledge in making Kombucha at home.
Composition, properties and Biological Origin Yeast and bacteria in kombucha at 400X
A kombucha culture is a symbiotic culture of bacteria and yeast (SCOBY), similar to mother of vinegar, containing one or more species each of bacteria and yeasts, which form a zoogleal mat known as a "mother. The cultures may contain one or more of the yeasts Saccharomyces cerevisiae, Brettanomyces bruxellensis, Candida stellata, Schizosaccharomyces pombe, and Zygosaccharomyces bailii.
The bacterial component of kombucha comprises several species, almost always including Gluconacetobacter xylinus (G. xylinus, formerly Acetobacter xylinum), which ferments alcohols produced by the yeasts into acetic and other acids, increasing the acidity and limiting ethanol content. The population of bacteria and yeasts found to produce acetic acid has been reported to increase for the first 4 days of fermentation, decreasing thereafter. Xylinum has been shown to produce microbial cellulose, and is reportedly responsible for most or all of the physical structure of the "mother", which may have been selectively encouraged over time for firmer (denser) and more robust cultures by brewers.
In Chinese, the microbial culture producing kombucha is called xiaomu in Mandarin and haomo in Cantonese, meaning, literally, "fermentation mother"
The mixed, presumably symbiotic culture has been further described as being lichenous, in accord with the reported presence of the known lichenous natural product usnic acid, though as of 2015, no report appears indicating the standard cyanobacterial species of lichens in association with Kombucha fungal components.
Well after reading that I was not convinced this was something I wanted to try so I did more research and talked to several home brewers of Kombucha, I was eventually converted once I tried some from my youngest brothers home brew. It was slightly fizzy and had a tart taste with a hint of blueberries, very refreshing and I decided to learn more. There are several websites you can look on like kombuchakamp.com, www.foodrenegade.com, wellnessmama.com and www.culturesforhealth.com just to name a few.
They talk about caring for the scoby, scoby hotels and basic brewing techniques to begin making your own Kombucha. So here is the basic recipe if you decide you want to get started:
How to Make Kombucha Tea at Home Makes about 1 gallon
What You Need
Ingredients
3 1/2 quarts water 1 cup sugar (regular granulated sugar works best) 8 bags black tea, green tea, or a mix (or 2 tablespoons loose tea) 2 cups starter tea from last batch of kombucha or store-bought kombucha (unpasteurized, neutral-flavored) 1 scoby per fermentation jar, homemade or purchased online or ask a friend who is already a Kombucha brewer for one.
Optional flavoring extras for bottling: 1 to 2 cups chopped fruit, 2 to 3 cups fruit juice, 1 to 2 tablespoons flavored tea (like hibiscus or Earl Grey), 1/4 cup honey, 2 to 4 tablespoons fresh herbs or spices
Equipment
Stock pot
1-gallon glass jar or two 2-quart glass jars Tightly woven cloth (like clean napkins or tea towels), coffee filters, or paper towels, to cover the jar Bottles: Six 16-oz glass bottles with plastic lids, 6 swing-top bottles, or clean soda bottles Small funnel
Instructions
Note: Avoid prolonged contact between the kombucha and metal both during and after brewing. This can affect the flavor of your kombucha and weaken the scoby over time.
1. Make the tea base: Bring the water to a boil. Remove from heat and stir in the sugar to dissolve. Drop in the tea and allow it to steep until the water has cooled. Depending on the size of your pot, this will take a few hours. You can speed up the cooling process by placing the pot in an ice bath.
2. Add the starter tea: Once the tea is cool, remove the tea bags or strain out the loose tea. Stir in the starter tea. (The starter tea makes the liquid acidic, which prevents unfriendly bacteria from taking up residence in the first few days of fermentation.)
3. Transfer to jars and add the scoby: Pour the mixture into a 1-gallon glass jar (or divide between two 2-quart jars, in which case you'll need 2 scobys) and gently slide the scoby into the jar with clean hands. Cover the mouth of the jar with a few layers tightly-woven cloth, coffee filters, or paper towels secured with a rubber band. (If you develop problems with gnats or fruit flies, use a tightly woven cloth or paper towels, which will do a better job keeping the insects out of your brew.)
4. Ferment for 7 to 10 days: Keep the jar at room temperature, out of direct sunlight, and where it won't get jostled. Ferment for 7 to 10 days, checking the kombucha and the scoby periodically.
5. It's not unusual for the scoby to float at the top, bottom, or even sideways during fermentation. A new cream-colored layer of scoby should start forming on the surface of the kombucha within a few days. It usually attaches to the old scoby, but it's ok if they separate. You may also see brown stringy bits floating beneath the scoby, sediment collecting at the bottom, and bubbles collecting around the scoby. This is all normal and signs of healthy fermentation.
6. After 7 days, begin tasting the kombucha daily by pouring a little out of the jar and into a cup. When it reaches a balance of sweetness and tartness that is pleasant to you, the kombucha is ready to bottle.
7. Remove the scoby: Before proceeding, prepare and cool another pot of strong tea for your next batch of kombucha, as outlined above. With clean hands, gently lift the scoby out of the kombucha and set it on a clean plate. As you do, check it over and remove the bottom layer if the scoby is getting very thick.
8. Bottle the finished kombucha: Measure out your starter tea from this batch of kombucha and set it aside for the next batch. Pour the fermented kombucha (straining, if desired) into bottles using the small funnel, along with any juice, herbs, or fruit you may want to use as flavoring. Leave about a half inch of head room in each bottle. (Alternatively, infuse the kombucha with flavorings for a day or two in another covered jar, strain, and then bottle. This makes a cleaner kombucha without "stuff" in it.)
9. Carbonate and refrigerate the finished kombucha: Store the bottled kombucha at room temperature out of direct sunlight and allow 1 to 3 days for the kombucha to carbonate. Until you get a feel for how quickly your kombucha carbonates, it's helpful to keep it in plastic bottles; the kombucha is carbonated when the bottles feel rock solid. Refrigerate to stop fermentation and carbonation, and then consume your kombucha within a month.
10. Make a fresh batch of kombucha: Clean the jar being used for kombucha fermentation. Combine the starter tea from your last batch of kombucha with the fresh batch of sugary tea, and pour it into the fermentation jar. Slide the scoby on top, cover, and ferment for 7 to 10 days. And Enjoy this tart, tangy and slightly fizzy drink.
As with anything you add to your current diet or health routine start small, maybe 4 oz per day, discuss with your family doctor in case of any health concerns you may have. Have fun with your home brew and try creating different flavors with fruit or teas. Use organic products as they are better for you and keep unwanted toxins from your brewing batches. This definitely is not for everyone but I share mine with anyone who wants to try it and a lot of people are now brewing some Kombucha tea too! I've included a picture of what a batch looks like when it is brewing just to show you. If interested in starting your own do some research and see if this is for you. My family now drinks this all the time and currently I have 2 gallons, 2 quarts and 6 -12oz bottles ready to share. I do think that it has a great flavor and I now no longer drink soda or any other sugary drinks so that in itself is a victory! Happy Brewing!

You got it- Resilience
Theresa Anderson, Recording Secretary
We have all experienced stress in our lives and somehow bounced back from these difficult experiences.
According to the American Psychological Association, "Resilience is the process of adapting well in the face of adversity, trauma, tragedy, threats or significant sources of stress such as family and relationship problems, serious health problems or workplace and financial stressors."
It may seem some people are more resilient than others, but it turns out, it is a learned behavior. We may have learned these coping skills through parents, family members, teachers, friends, co-workers, or maybe by trial and error, but we have developed them over time and through our relationships and experiences with others. While some people seem more resilient, it is most likely due to past distress they have encountered which has helped them to develop this resiliency. We've all heard the quote, "that which does not kill us only make us stronger!" Somehow we find ways to continue to move forward. Even if our reality has changed, we can choose to learn to live a new normal.
At times it may seem we, or people we know, are not handling a situation well or are feeling "stuck". From the American Psychological Association, here are things we can do to build our resilience:
Make connections. Good relationships are important. Accepting help and support from those who care about you and will listen to you strengthens resilience. Some people find that being active in civic groups, faith-based organizations, or other local groups provides social support and can help with reclaiming hope. Assisting others in their time of need also can benefit the helper.
Avoid seeing crises as insurmountable problems. You can't change the fact that highly stressful events happen, but you can change how you interpret and respond to these events. Try looking beyond the present to how future circumstances may be a little better. Note any subtle ways in which you might already feel somewhat better as you deal with difficult situations.
Accept that change is a part of living. Certain goals may no longer be attainable as a result of adverse situations. Accepting circumstances that cannot be changed can help you focus on circumstances that you can alter.
Move toward your goals. Develop some realistic goals. Do something regularly — even if it seems like a small accomplishment — that enables you to move toward your goals. Instead of focusing on tasks that seem unachievable, ask yourself, "What's one thing I know I can accomplish today that helps me move in the direction I want to go?"
Take decisive actions. Act on adverse situations as much as you can. Take decisive actions, rather than detaching completely from problems and stresses and wishing they would just go away.
Look for opportunities for self-discovery. People often learn something about themselves and may find that they have grown in some respect as a result of their struggle with loss. Many people who have experienced tragedies and hardship have reported better relationships, greater sense of strength even while feeling vulnerable, increased sense of self-worth, a more developed spirituality and heightened appreciation for life.
Nurture a positive view of yourself. Developing confidence in your ability to solve problems and trusting your instincts helps build resilience.
Keep things in perspective. Even when facing very painful events, try to consider the stressful situation in a broader context and keep a long-term perspective. Avoid blowing the event out of proportion.
Maintain a hopeful outlook. An optimistic outlook enables you to expect that good things will happen in your life. Try visualizing what you want, rather than worrying about what you fear.
Take care of yourself. Pay attention to your own needs and feelings. Engage in activities that you enjoy and find relaxing. Exercise regularly. Taking care of yourself helps to keep your mind and body primed to deal with situations that require resilience.
Additional ways of strengthening resilience may be helpful. For example, some people write about their deepest thoughts and feelings related to trauma or other stressful events in their life. Meditation and spiritual practices help some people build connections and restore hope.
The key is to find ways that work well for you!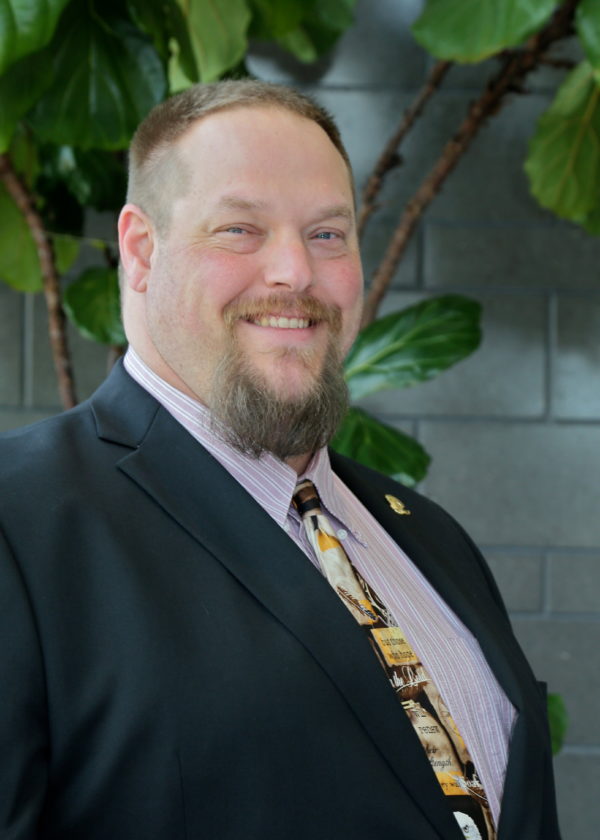 Richard Skime, State Representative
As an institution Training Captain, I often hear "Do I have to attend this training?"; "Is this training mandatory?" My answer is yes and my question is then "why would you not want to attend training"? We all work in some way shape or form as Corrections staff, whether it be local, county, state, or private. So, let's talk about Corrections and Training.
Correction's is an ever-changing entity. Wouldn't you all agree? It seems to me in the 17 years of being employed for the Wisconsin Department of Corrections that almost every aspect of Corrections has changed. Just in my tenure, we have critically evaluated and redesigned how we discipline inmates, teach inmates, and talk to inmates. Basically, we changed how we interact with inmates.
Evidence Based Practices are proven to reduce recidivism. We have programs that are geared to help inmates change their cognitive thinking, like Thinking For A Change (T4C) as well as tools like Motivational Interviewing (MI) to help staff interact and engage with inmates. If an inmate is able to recognize his errors in thinking and make positive pro-social changes, then we have done our part, correct? Is that not what the definition of Corrections is? We are correcting bad behavior by giving inmates tools to change. I am not saying that this is the cure all, end all, but it definitely is worth its weight in gold.
Training is a necessity as it allows you to learn new intervention skills and put them to use in your daily work assignments. I used to not care about this type of training. I wanted hands on physical training. ERU, Weapons, POSC were the training that kept me going. I didn't care about these "Sensitivity" type trainings. Why would I ever want to learn how to talk to an inmate? I did just fine. "Sir you need to tuck in your shirt." Sir, Sit down." "Sir, you can't do that." I used to think, what was wrong with the way I was trained. The answer is nothing was wrong with it, but we need to expand on it. Think about it, would you rather be told what to do, or would you rather be asked to do something and told why it needs to be done.
My wife is one of the first people I knew that was trained in Thinking for A Change. I have watched her in action utilizing thinking reports with inmates and watched their face when they realized that they had more options to choose from then the one they chose. I have watched her use it on our children as well. Our youngest daughter one day was very upset at our son for breaking one of her new toys. She was to the point she was starting to throw a fit. My wife sat down and worked through a thinking report with her and by the end she was laughing and apologized to our son for her actions. Now we did make our son pay for a new toy with his allowance and he also apologized, but to see her change from just a thinking report was amazing. That was my turning point.
Staff need to be able to work efficiently in this ever-changing environment. Training is the tool that allows for that to happen. If you don't learn how to do something, you can't easily do it. Not all training is supposed to be fun, but all training is necessary. Think about this, if the inventor of the wheel didn't train someone else how to make wheels we would all be driving around with square tires.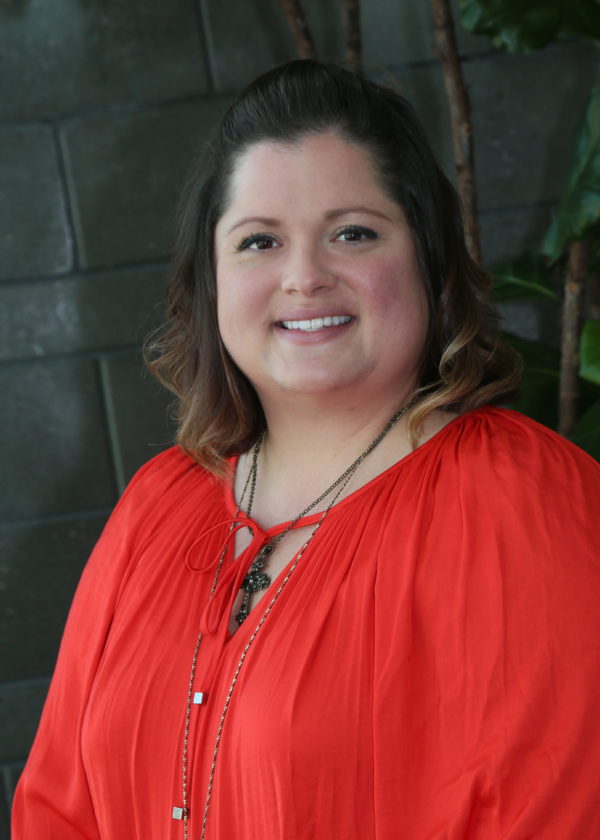 Spring Cleanup
Amanda Derks, Corresponding Secretary
Spring has Sprung! Don't let the winter weather bog you down any longer! Its time to do a little Spring cleaning to prepare for warm weather. Let's get organized. Being organized will make you feel productive and energized, minimizing burnout at the office. We can get organized by practicing efficient Time Management Skills, using resources suitably, and delegating.
Time Management is essential in all of our positions. Having good time management skills ensures job duties are completed appropriately and to their entirety. Having positions in Correctional settings brings work assignments that are diverse and often multi-disciplinary in nature. When organizing job duties we need to be able to set priorities, and use those priorities to manage assignments to meet deadlines. Priorities should be based on organizational management and goals.
Being aware of organization goals and resources will promote inclusion and teamwork in accomplishing effective management of duties and assignments. Every member of our team is essential to the successful operation of our offices and the management of offenders in the Corrections setting. Knowing our coworkers strengths and weaknesses and having a complex understanding of resources available to us and the offenders promotes efficiency and prevents redundancy of work. Coordinating work smartly with appropriate resources will relieve stress while encouraging positivity and professional communication.
Taking care of ourselves outside of work also plays a big role in our ability to focus and remain efficient in our jobs. Make healthy food choices, be active, and take time to recharge your mind. Create outlets for yourself to take downtime, in a way you can relax.
Set personal goals and reward yourself when you achieve them.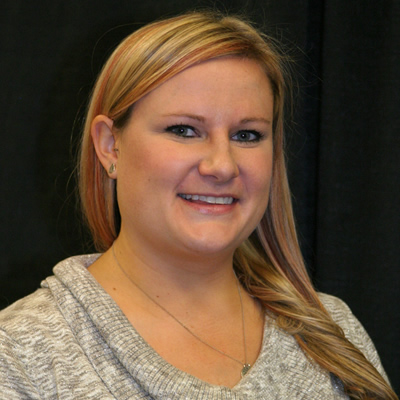 FREEZIN' FOR A REASON
Emily Bortz, Federal Representative
Having worked with disabled individuals for years, Special Olympics is near and dear to my heart. This year marked the fifth year I put together a law enforcement team from the Federal Correctional Institution Oxford, and jumped into freezing waters.
"The Polar Plunge is more than jumping into freezing water. It's about changing the lives of over 10,000 athletes across the state of Wisconsin. Since 1999, plungers and their supporters have raised nearly $19 million for Special Olympics athletes, right here in Wisconsin. Donations support the 18 different Olympic-type sports offered year-round, including National and World Games, as well as free health care screenings to ensure optimal health and performance during competition."
My team (FCI Oxford) has plunged at the Madison Polar Plunge site all five years and most recently plunged on February 18, 2017. In total, FCI OXFORD has raised nearly $20,000 for Special Olympics . . . and that's definitely a reason to be freezin'.
Credit: http://polarplungewi.org/

How to Keep Motivated to Work Out
Dean Bryan, County Representative
I'm sure almost all of us started out the New Year with a resolution. How many of us are still going? Most of us want to lower our body weight, make an appearance change, or live a healthier lifestyle. Being in charge of your body is a lot of work on so many levels. We all struggle with motivation at times to work out and staying focused on a workout routine is not easy. Here are some things to keep in mind and help you stay motivated. Change your thought process from average couch potato to ATHLETE. Win The Day.
1. Set goals and schedule workout times.
2. Make your workouts a priority.
3. Remember that people expect you to quit.
4. Workouts make you feel good.
5. Being strong mentally and physically push you to succeed in life.
6. Keep a specific goal in mind. (Certain Weight, Pant Size or Just Being Active)
7. Embrace your competitive side.
8. Create a workout playlist of songs that you like.
9. Make it fun by switching things up.
10. This is your time. U Do U!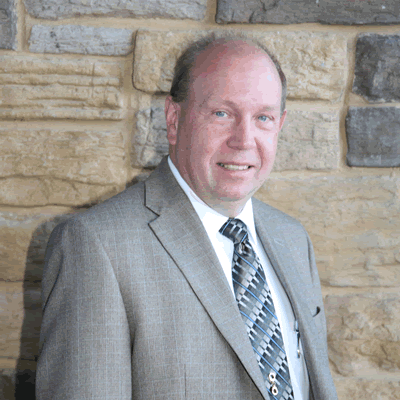 2017 WCA Scholarship Award Program
Jim Brace, Education Representative
One of the biggest benefits of having a membership in the WCA is eligibility for a student scholarship for you, your spouse, and/or child. Two scholarships for $1000 each are available for those individuals who are pursuing a career in or related to the field of Criminal Justice. One $500 scholarship is available for those pursuing any field of study.
The profits from the raffle held at the annual WCA Conference go directly to support these scholarships. Awards are made during the Fall Conference. This year's WCA Conference will be held September 25th-26th, 2017 at the Best Western Premier Hotel in Oshkosh. We have been fortunate due to the generosity of the members at the past raffles, and have been able to increase the two Criminal Justice scholarships to $1000 each for the past 8 years!
I would strongly encourage all eligible individuals to apply for this scholarship. The application does not require much time to complete and the rewards can be very beneficial!
The WCA Scholarship Committee reviews applications and determines who will receive the scholarships, with the approval of the WCA Executive Board of Directors.
The selection is based on academic record, community activities, employment, and the perceived level of interest and commitment to their chosen field of study. A complete and timely application is essential to be considered for a scholarship. A short telephone interview will also be required of all applicants. The Scholarship application form can be found in the following pages of this publication or on our website at www.wcatoday.com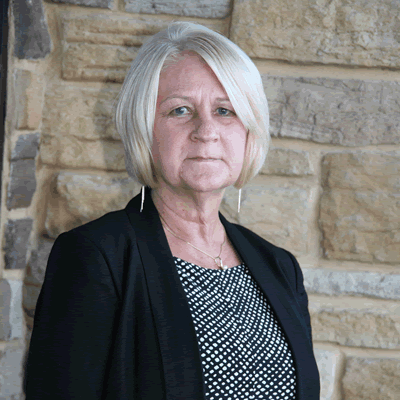 COMMUNITY SERVICE PROJECTS FOR 2017
Kathy Murawski, Private Representative
LOOKING BACK AT 2016 OUR COMMUNITY SERVICE EFFORTS WERE OUTSTANDING. ONCE AGAIN, ALL THE CREDIT GOES TO ALL OF YOU. WCA HAS CONTINUED TO BE GENEROUS NOT ONLY WITH ITEMS WE DONATE, THE MONEY WE RAISE BUT MOST OF ALL THE AMOUNT OF TIME WE ALL SPEND HELPING OUT IN OUR COMMUNTIES AND GIVING BACK.
WITH OUR 2ND GOLF OUTING WE WERE ABLE TO DONATE ADDITIONAL MONEY TO SPECIAL OLYMPICS THIS PAST YEAR. THE RAFFLES RAISED MONEY FOR OUR SCHOLARSHIPS WE OFFER EACH YEAR.
LAST YEAR WE DONATED ITEMS FOR THE DAY BY DAY WARMING CENTER ALONG WITH SOME MONEY. THEY WERE VERY APPRECIATIVE OF EVERYTHING WE DONATED.
I AM LOOKING FORWARD TO 2017. HERE ARE SOME POSSIBLE AGENCIES WE MAY CONSIDER WORKING WITH.
SALVATION ARMY:
IN SERVING THE COMMUNITY SALVATION ARMY BELIEVES STRONGLY IN MEETING BASIC NEEDS OF INDIVIDUALS AND FAMILIES, YOUNG AND OLD. THESE BASIC NEEDS INCLUDE FOOD, CLOTHING, SHELTER AND HOUSEHOLD NEEDS. WHILE MEETING THE PHYSCIAL NEEDS, THE SALVATION ARMY STAFF ALSO OFFERS HOPE AND GUIDANCE TO THOSE COMING IN FOR SERVICES. THE FOLLOWING PROGRAMS ARE AVAILABLE MONDAY THROUGH FRIDAY, WITH THE EXCEPTION OF THE SUNDAY MEAL.
BACK TO SCHOOL FAIR. THE SALVATION ARMY PARTNERS WITH OTHER AGENCIES TO PARTICIPATE IN A COMMUNITY BACK TO SCHOOL FAIR. BIRTHDAY CLUB. HERE THE SALVATION ARMY PROVIDES A BIRTHDAY CAKE AND TOYS TO NEEDY CHILDREN THROUGH THIS PROGRAM. COATS FOR KIDS. THE SALVATION ARMY IS A DISTRIBUTION POINT. ON AN AVERAGE THEY ISSUE 1,000 COATS TO THOSE IN NEED. LOCAL DRY CLEANERS CLEAN THE COATS FOR FREE BEFORE THEY ARE DISTRIBUTED. HOILDAY ASSISTANCE.
SALVATION ARMY PROVIDES SEVERAL ASSISTANCE PROGRAMS DURING THE HOILDAYS INCLUDING A THANKSGIVING MEAL SERVED THE DAY BEFORE THANKSGIVING. THEY HAVE A TOYSHOP, CHRISTMAS EVE THEY PROVIDE A MEAL AND PEOPLE CAN ADOPT A FAMILY. FOR CHRISTMAS INDIVIDUALS AND FAMILIES ARE ABLE TO SIGN UP TO RECEIVE A VOUCHER FOR A COMPLETE MEAL AND FAMILIES CAN REQUEST FREE TOYS DONATED EITHER THROUGH TOYS FOR TOTS OR ADOPT A FAMILY PROGRAM.
HOT MEAL PROGRAM. LUNCH IS SERVED SUNDAY THROUGH FRIDAY FROM 11AM TO 12:30PM FOR ANYONE WHO WANTS TO PARTICIPATE. LAUNDRY PROGRAM. CLIENTS ARE GIVEN THE OPPORTUNITY TO VISIT A LAUNDERMAT ONCE A MONTH, TRANSPORTATION IS PROVIDED. PATHWAYS OF HOPE. SALVATION ARMY OFFERS HOLISTIC AND STRENGTH BASED CASE MANAGEMENT SERVICES TO INDIVIDUALS AND FAMILIES WITH CHILDREN WHO HAVE A DESIRE TO TAKE ACTION TO BREAK THE CYCLE OF CRISIS AND ATTAIN A LEVEL OF INCREASED STABILITY.
THRIFT STORE. VOUCHERS ARE AVAILABLE TO INDIVIDUALS AND FAMILIES IN NEED OF FURNITURE OR CLOTHING. CLOTHING VOUCHERS ARE AVAILABLE ONCE A YEAR BASED ON HOUSEHOLD CIRCUMSTANCES AND NEED. FURNITURE VOUCHERS ARE ALSO AVAILABLE ONCE A YEAR TO ASSIST INDIVUALS AND FAMILIES MOVING OUT OF HOMELESS SHELTERS AND INTO AN APARTMENT. THEY ARE AVAILABLE TO HELP IN CASE OF FIRES OR OTHER DISASTERS.
OTHER PROGRAMS OFFERED ARE TRANSPORTATION ASSISTANCE AND VETERAN MEDICAL RIDES. THEY ALSO PROVIDE AN ADULT REHABILITATION CENTERS DEALING WITH ADDICTION.
LIVING HEALTHY COMMUNITY CLINIC
THEY OFFER FREE HEALTH SERVICES OR DISCOUNTED HEALTH SERVICES TO THOSE WHO QUALIFY. SERVICES OFFERED INCLUDE MENTAL HEALTH, DENTAL PEDIATRIC AND WOMENS HEALTH SERVICE. THESE SERVICES ARE OFFERED TO LOW INCOME NINDIVIDUALS AND FAMILIES WHO ARE UNINSURED.
ST. VINCENT de PAUL
INSPIRED BY GOSPEL VALUES THE SOCIETY OF ST VINCENT de PAUL. A CATHOLIC LAY ORGANIZATION, LEADS WOMEN AND MEN TO GROW SPIRITUALLY BY OFFERING PERSON TO PERSON SERVICE TO THOSE WHO ARE NEEDY AND SUFFERING. SERVICES THEY OFFER ARE THE COMMUNITY FOOD PANTRY, THRIFT AND FURNITURE STORE AND A NUMBER OF HUMAN SERVICES PROGRAMS.
OMRO COMMUNITY FOOD PANTRY
THE PANTRY HAS BEEN HELPING PEOPLE IN THIS COMMUNITY FOR MANY YEARS. THEY HAVE BEEN ABLE TO HELP OVER 250 FAMILIES THAT COME EACH MONTH FOR FOOD ASSISTANCE BECAUSE OF THE DONATIONS OF NON-PERISHABLE FOOD ITEMS AS WELL AS MONETARY DONATIONS WHICH ARE MADE BY AREA CHURCHES, BUSINESSES AND INDIVIDUALS.
CHRISTINE ANN, DOMESTIC ABUSE SERVICES INC.
THEIR MISSION STATEMENT IS: EMPOWER INDIVIDUALS AND FAMILIES THROUGH EDUCATION, SAFETY AND SUPPORT, AND LEAD OUR COMMUNITY TO REDUCE THE INCIDENTS AND THE EFFECTS OF DOMESTIC ABUSE AND DATING VIOLENCE, THEIR VISION: TO END THE CYCLE OF DOMESTIC ABUSE AND DATING VIOLENCE.
I AM SURE THERE ARE MANY OTHER WORTHY AGENCIES WE COULD WORK WITH FOR OUR FALL CONFERENCE. PLEASE FEEL TO GET IN TOUCH WITH MYSELF OR SCOTT WEBER WITH ANY OTHER SUGGESTIONS. WE ARE ALWAYS OPEN TO HEAR FROM YOU. I HAVE JUST LISTED A FEW POSSIBLE AGENCIES AND WITH BE WORKING ON SELECTING ONE OR TWO IN THE NEXT COUPLE OF MONTHS.
WE ARE ALSO PLANNING OUR 3RD GOLF OUTING IN JUNE. LAST YEAR WE HAD MORE PEOPLE THAN THE FIRST YEAR AND HOPE TO INCREASE OUR NUMBERS EVEN MORE THIS YEAR!!!! IT'S A GREAT DAY TO SPEND OUTSIDE AND ALSO FOR A WORTHY CAUSE.
ONCE AGAIN, I'D LIKE TO PERSONALLY THANK EACH AND EVERY ONE OF YOU FOR YOUR CONTINUED SUPPORT FOR OUR COMMUNITY SERVICE PROJECTS.

WISCONSIN CORRECTIONAL ASSOCIATION 2017 SCHOLARSHIP AWARD PROGRAM
PURPOSE
The WCA Scholarship Program is designed to assist WCA members (or their spouses/dependents) who are pursuing a university or technical degree. THREE scholarships are available. TWO of the WCA scholarships are designed to assist WCA members (or their spouses/dependents) who are pursuing a university or technical degree in criminal justice or a related field. ONE of the WCA Scholarships will be awarded to pursue a university or technical degree in any field of study.
AMOUNT
Three scholarships are granted: (1) TWO $1000 scholarships in Criminal Justice or related field. Recipients must provide verification of enrollment in an accredited university or technical college. (2) ONE $500 scholarship in any field of study. Recipients must provide verification of enrollment in an accredited university or technical college.
ELIGIBILITY
• Applicant must be a US Citizen
• Applicant must be an active WCA member, member's spouse, or member's dependent. • Applicant must be pursuing (full or part time) a graduate, undergraduate or technical degree and enrolled in a minimum of 6 credits by June 1st, 2017.
• Applicant must be entering his/her freshman, sophomore, junior, or senior year or graduate school. First year students must have been officially accepted by the college/university they plan to attend.
APPLICATION
Applicants must complete the application form, provide all required attachments, and submit the entire package to the address below no later than June 23rd, 2017. Incomplete application packages will not be accepted for consideration.
Jim Brace Moraine Park Technical College
235 North National Ave
Fond du Lac, WI 54936-1940
SELECTION
The WCA Scholarship Committee will select scholarship recipients with approval by the WCA Executive Board of Directors. Criteria for selection will include: academic record, school, community or association activities, a short interview via telephone, and the applicant's statement of interest in and commitment to pursuing further education according to eligibility guidelines. Recipients will be notified in writing and awards will be presented at the WCA Conference on September 25th and 26th, 2017 at the Best Western Premier Hotel in Oshkosh.
For further information, please contact Jim Brace at jbrace@morainepark.edu
Full application materials available on our website at www.wcatoday.com