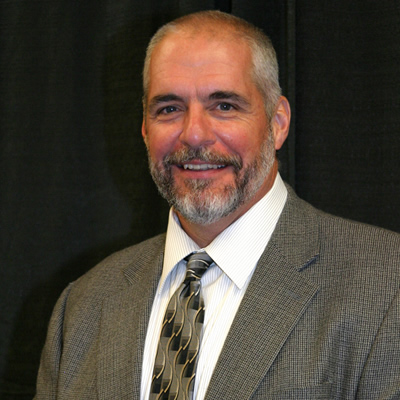 Working Hard on our own Wellness
Rory Thelen, President
This past week I spent some time looking at the Correctional Oasis publication that is sent out via email each month to DOC staff. I came across an article that acknowledged a resolution that was adopted by the American Correctional Association (ACA) Delegate Assembly this past January in San Antonio, Texas. Toby Formiller and I are representatives from Wisconsin Correctional Association (WCA) on the Delegate Assembly Committee that adopted this resolution.
ACA's 2017 Corrections Staff Wellness Resolution – Supporting Correctional Employee Wellness 2017-1
WHEREAS, correctional employees' wellness is a critical issue and has reached crisis proportions; and
WHEREAS, the unique inherent risks correctional employees are exposed to have resulted in increased health risks; and
WHEREAS, much focus and research have been conducted on law enforcement, firefighters, and other areas of public safety regarding this critical issue, but very few resources have been used on researching correctional employees' wellness and very few resources have been used to provide tools to improve correctional employees' wellness; and
WHEREAS, the nature of the correctional environment can be a causative factor in high-risk behaviors, such as the abuse of alcohol, prescription medications, and illegal substances; and
WHEREAS, traumatic events in a correctional environment may result in employees experiencing post-traumatic stress disorder; and now
THEREFORE BE IT RESOLVED that the American Correctional Association urges correctional agencies to raise awareness and educate employees regarding employee wellness in a corrections environment, including emphasis on employment-related stress; and
BE IT FURTHER RESOLVED that the American Correctional Association encourages agencies to develop and implement wellness initiatives and convene wellness committees regarding all the 5 dimensions of wellness, including emotional, environmental, financial, intellectual, occupational, physical, social and spiritual; and
THEREFORE BE IT FURTHER RESOLVED that the American Correctional Association is committed to supporting and improving the overall wellness of correctional employees.
The Wisconsin Correctional Association will continue to provide the best training and resources possible for our staff at our annual fall conference and our two, one day workshops each year as we support the resolution set forth by the ACA.
This year's annual fall conference in Oshkosh will again provide numerous speakers and presenters in the areas of staff wellness. We are also providing a workshop on August 11, 2017 at the Kolb Center at FLCI on Trauma Informed Care. You can find details at our website at www.wcatoday.com .
We need to learn to take care of ourselves in order to facilitate the needs of those under our supervision. When we take the time to incorporate exercise into each day along with reading or listening to a book, coupled with slowing down to work on the relationships with our families and friends, life truly does get better.
When you work hard at improving yourself, it's amazing how everyone else around you seems to be a little better as well.

Toby Formiller, President Elect
As we approach the end of June, we can officially say we are all set with our Presenters and our breakout sessions for this year's Conference. We are getting all sorts of donations for raffle prizes to help with our scholarships that we give out every year. Great job goes out to the Conference Committee!!!
On June 9th we had our annual golf outing at Waushara Country Club, which was another great success. Thank you to Todd Timm and Dean Bryan for the work they put into this successful golf outing.
In the beginning of August we have announced a Trauma Informed Care day work shop at Fox Lake Correctional Institution. With what I've been told, we are almost full of the slotted number of participants for the work shop. We would like to thank Richard Skime for the work he has put into this work shop.
In closing, I want to wish everyone a Happy and Safe 4th of July as it approaches!!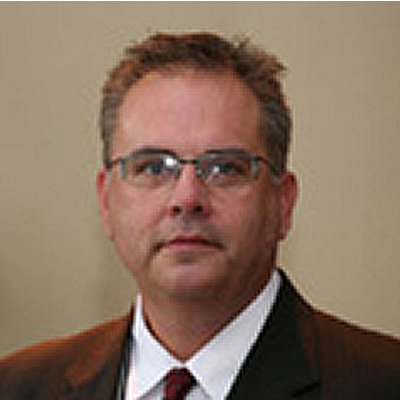 3rd Annual Summer Golf Outing
Todd Timm, Past President
WCA had another very successful golf outing on Friday June 9th at the Waushara Country Club in Wautoma. 23 teams signed up for the 18 hole charity event. Everyone had a great time and congratulations to the winning team (Team Slupeki) who shot 14 under par. The weather was great, the course took good care of everyone and we were able to raise funds for our charity. This year the Day by Day Warming Shelter in Oshkosh is our recipient. They provide a warm bed and other necessities for 25 individuals who are need of shelter between October and April each year.
The shelter hopes to move into a larger facility going forward where they can accommodate more homeless individuals and stay open year round.
A special thank you to all of our sponsors, many who have been with us for years. We couldn't put on such a nice outing without their support.
• Union Supply
• Thelen Consulting
• Calray/Accurate Imaging
• Centurylink
• Redwood Technologies
• Alarus Healthcare
And finally, congratulations to Chad Engebregsten, who was the winner of the 50/50 raffle.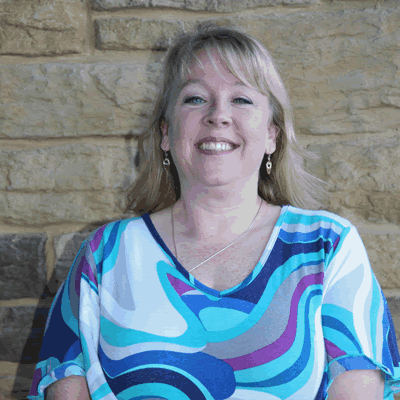 Emotional Survival : What are we doing about it?
Valorie Manninen-Nelson, Juvenile Representative
As a 24 year veteran of corrections I realize that in this career you have to be able to roll with the constant changes and still be able to take care of yourself. I am one of the lucky ones who has joined forces with Peer Support, Committee Chair of CASH, Emotional Survival sub-committees and became a QPR trainer. My passion lies with wellness of our work force and how we make that happen.

There is a movement to promote wellness and I think we are making great steps in trying to also include families in our continued efforts for healthier employees. The focus is on taking care of our work force and the families who need them to be healthy at home too. When you look at the divorce rates, mental health concerns, suicide, addiction and corrections it seems pretty bleak. Below is information that was collaborated on that talks about corrections as a whole and the everyday struggles that may make sense only to the people who work in corrections sadly leaves the families & loved ones in the dark.

NEWSWEEK MAGAZINE

Rarely mentioned in such reports is what experts see as a growing problem: the mental health of corrections officers, who, according to one study, have rates of post-traumatic stress disorder (PTSD) comparable to military combat veterans.

"Everybody is talking about prison reform, but corrections officers are being left out of the conversation," says New York City Council member Helen Rosenthal.

According to a study by professors Steven Stack and Olga Tsoudis of Wayne State University, the risk of suicide is 39 percent higher for these men and women than in all other professions combined.

Other studies have found reduced life expectancy, which is linked to stress-related conditions such as high blood pressure, heart attacks and ulcers.
"You are in a constant state of fight or flight," says Brian Dawe, a former corrections officer in Massachusetts and co-founder of the American Correctional Officer Intelligence Network.

Caterina Spinaris is a psychologist who, in 2003, founded Desert Waters to study and provide relief for corrections officers' mental health. A 2013 study she conducted among corrections officers found that 31 percent of them suffered from PTSD, more than four times the national average and on a par with veterans returning from armed conflict. Some 17 percent were suffering from both PTSD and depression.

Without a proper outlet, many officers turn to substance abuse because, as Seabrook explains, they "can't make that transition between 'This is my family and this is my job.' So they relate to Johnny Walker, Grey Goose, Jack Daniels." Indeed, Spinaris's research found a much higher rate of alcohol use among officers suffering from PTSD than among those without the disorder. Seabrook says it's often a scary job. "If we don't do something about it, someone's going to pay the cost for it. And who's going to pay the cost? Your wife. Your husband. Your significant other. Your children. Your friends. The inmate. Because you're so stressed out, you lose it one day. And when you lose it, God only knows."(End of Excerpt)

While all of that information is very relevant in Wisconsin we are moving forward in making changes and offering services that can have a positive impact on our workforce and promote overall wellness. In Peer support world we are lucky to have trained peer supporters all over the state in place who assist staff members in crisis no matter what the situation is, and now the discussion has begun to add service options to include families too! That is HUGE to a healthy workforce and a big step in a new direction. As a peer supporter we often have discussions with staff in any area of concern they may be dealing with and we can better direct them to Life Matters to get confidential help that is a free resource to staff members and their families. Every institution and department is working on wellness activities to promote a positive work environment while also giving back to communities through charity efforts, NAMI, Biometric Screening events and healthy activities for all staff participation. It is a good start in the movement of emotional survival in corrections.

Now with the added QPR training that is going on all over the state we are making a difference every day. People are having real conversations about caring for each other in trying times and becoming aware of risk factors and warning signs of suicide. We are equipping our staff with the Question Persuade and Refer gatekeeping tools to be proactive in taking care of one another and finding help for those people who are in crisis sooner. Just like CPR we are saving lives.

Life Matters is a great resource for quizzes , healthy alternative activities, recipes and topics that are important. It provides assistance in professional counselors, legal advice, elder care, living will and medical directives just to name a few. By calling Life Matters and talking about what problems you may be facing the confidential provider will put you in contact with a free resource to assist you in your area. It is a wonderful resource for you and your family that is free of charge! If you are not comfortable talking to a peer supporter or would like to contact them while at home you can log on to :
LifeMatters®
1-800-634-6433
mylifematters.com

I hope the more we talk about wellness, suicide prevention and survival in corrections the better our chances are for a healthy life for Us, our Families, friends and Coworkers too!
*U.S. PRISON OFFICERS NEED HELP, BUT THEY WON'T ASK FOR IT BY OSCAR LOPEZ(NEWSWEEK)

Theresa Anderson, Recording Secretary
Richard Skime, State Representative
Exciting News!
Amanda Derks, Corresponding Secretary
Congratulations to Amanda and her husband Chris on the birth of their son.
Emily Bortz, Federal Representative
Dean Bryan, County Representative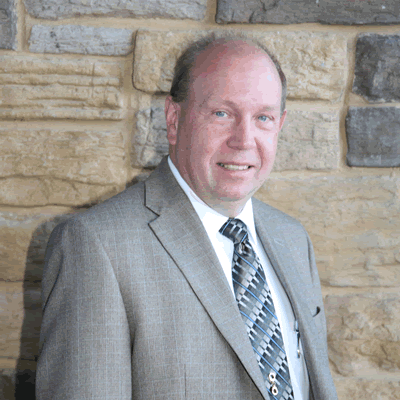 Abuse Through Technology
Jim Brace, Education Representative
Facebook has over 1 billion active users. Facebook can be a great way to communicate with friends and family you don't get to see often. You can chat with them or post pictures in seconds. But Facebook can also cause a lot of problems if it is misused. There are specific crimes that are most commonly known to be done through Facebook. Criminals are finding new ways to utilize Facebook to commit new and disturbing crimes that authorities don't necessarily know how to police. If you want to continue to enjoy social media, you should be aware of the common crimes committed on Facebook so that you can avoid becoming a victim. Here are the seven most common Facebook crimes.
Scams
Criminals have been utilizing scams for centuries. In the Facebook world, scams are particularly effective. They commonly use innocent-looking notifications stating that the user has won a free prize; a gift card, for example. Then, in order to claim the prize, scammers require that the user submit some information, such as a credit card number or social security number. It may seem like scams are easy to spot, but even the most savvy social media user has to be on the lookout for illegitimate requests for information.
Cyberbullying
Cyberbullying is a common occurrence among teenagers on Facebook and can result in serious criminal charges if it goes far enough. Cyberbullying has contributed to several deaths of teens who either committed suicide or who were killed by peers. Cyberbullying that involves hacking or password and identity theft may be punishable under state and federal laws.
Stalking
On Facebook, "stalking" is often meant as a joke for regularly looking at someone's profile. However, the actual act of cyberstalking is a common crime on the social networking site and can result in a serious offense. Cyberstalking involves harassing a person with messages, written threats, and other persistent behavior that endangers a person's safety. Although it may seem like nothing more than annoying behavior, it is a legitimate cause for concern in many cases and can even lead to in-person stalking or endangerment if not treated seriously.
Burglary
It doesn't take much for a thief to find out where you live, go to school, or hang out if you make the information readily available on Facebook. If you use Facebook's check-in or Google Maps feature, then you could be in trouble if a thief is paying attention to you. You just made it known that you are gone and your home may be an easy target. This person isn't always a complete stranger either; they may be an old acquaintance or someone you may never expect to steal from you.
Identity Theft
With all the personal information on Facebook going around, it has become fairly easy for criminals to steal users' identities. Hackers often break into users' e-mails and make fake Facebook accounts. From there they can access personal and bank information and cause havoc to your sense of security. Protect your Facebook profile by keeping it very secure and free of personal information that a criminal would love to have.
Defamation
An individual commits the crime of defamation when they communicate a false statement to a third party that puts another individual or entity in a negative light. Facebook makes communicating defamatory statements easy, and the exposure Facebook provides makes it more likely those businesses or individuals will be harmed by the defamatory statement, and thus more likely to pursue legal remedies. Be careful what you are saying on Facebook. It may be illegal and it may result in discipline or cost you your job.
Harassment
From sexual harassment to assault threats, there has been a significant increase in the number of harassment cases happening on Facebook. It is not uncommon for sex offenders and sexual predators to prey on unsuspecting victims on Facebook and even pose as a teen or college student. Harassing messages, inappropriate comments, and other persistent behaviors should be reported to Facebook and your local police station.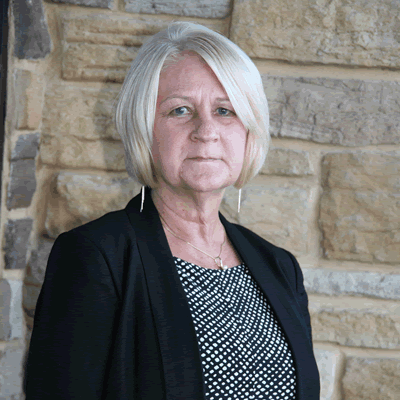 Alarus Healthcare
Kathy Murawski, Private Representative
For the last four years I have been working for Alarus Healthcare. We are an Outpatient Mental Health and Substance Abuse program. During the last four years I've done the AODA clinical supervision along with Community Outreach for the agency. We currently have three locations, our first clinic in Grafton, second in West Bend and our most recent one in Beaver Dam. Our staff is experienced and dedicated to provide quality counseling services to our clients.
Our mission is to provide compassionate, discreet, and confidential counseling services to adults, teens, children and families struggling with mental health or substance abuse, which prevents them from living their best life.
Services we offer are:
*Mental Health Treatment to include those who are struggling with depression, anxiety, anger, grief/loss, relationship problems, parenting, chronic or persistent mental health diagnoses, personality disorders to name a few.
*AODA Treatment includes group counseling, intensive outpatient counseling, individual and family counseling and working with driver's safety plans.
*Medication Assisted Treatment for Opioid, Heroin and Alcohol Addictions. Working with our sister company of Avvidus we can offer Suboxone and Vivitrol prescriptions along with group and individual counseling.
*Department of Corrections AODA Treatment in Ozaukee and Washington counties to include group and individual counseling, intensive outpatient and aftercare.
*Deferred Prosecution Agreements with Washington County offering counseling to families and individuals with legal issues.
These are just a few of our services we can offer.
Why am I writing about Alarus now? With our current Opioid Epidemic I wanted to share what our agency is committed to offer the communities we work in and to our clients. Our AODA staff is dedicated to provide counseling covering the entire scope of ones life. We see the client as more than someone with an addiction issue; we look at the emotional, developmental, physical, psychological, family and social issues a person may face.
We also work closely with Stop Heroin Now. Their mission is to educate the communities, families, and individuals about the disease of addiction, advocate for improved services and access to services for all affected by addiction and provides community based assistance for reducing substance use, and long term addiction among youth and adults in Wisconsin. They hold yearly rallies and community events through out the state of Wisconsin to not only bring awareness and education to people but to also raise funds to place individuals in inpatient treatment facilities who have no funding. They also offer recovery coaches to help build up a sober network and to assist individuals learn how to live a sober life. The agency is all volunteers and all the monies raised go directly to assist people in need to receive treatment. They also just received a grant from Facing Addiction. This is a pilot project aimed to address the public response to addiction through grassroots driven campaigns. The grant is in Washington County. I will share more about the grant as they begin their work to increase awareness and educate the public and elected officials.
If you have any questions about our services feel free to contact me.

WCA 2017 Annual Conference
By Ashley Melanson & Byron Wirth Conference Co-Chairs
The Wisconsin Correctional Association has opened registration for our 36th Annual Fall Conference this September 24 – 26, 2017, at the Best Western Premier Waterfront Hotel & Convention Center in Oshkosh. We invite you to join us during this training and networking opportunity where the association will host a variety of keynote speakers and breakout presentations as it relates to both work and personal issues we deal with daily. We have an amazing line-up up keynotes and breakout sessions that will be hard to choose from! We're already finding ourselves wavering which ones we'll go to!
This year's theme is: It Starts With Us. Be The Change. We'll kick off the conference Sunday evening at the President's Reception at 6:30pm-8:30pm in the convention center. Monday morning keynote speaker, Detective Carlo Davila at the Intelligence Fusion Center, will speak about the gift we receive of having the opportunity to make a difference every day. He will teach us that we have to have faith in ourselves in order to take on the challenges that help us grow and change. Monday afternoon keynote speakers are staff from Kettle Moraine Correctional Institution who lost their daughters in a tragic car accident. The group will teach us about "Speak Up to Slow Down" and share their stories. We'll round out Monday with our networking and entertainment night beginning at 6:30pm in the hotel ballroom. Join us for music, appetizers & backyard games to show off your competitive side!
Tuesday morning keynote, Michael McGowan, will talk with us about What Really Matters. He will outline the importance of human engagement and how it is still one of the main keys to happiness and success. On Tuesday, Teri Jendusa Nicolai will be hosting two breakout sessions titled "I am". Teri has been featured on ABC's 20/20, the Oprah Winfrey show, Doctor Oz show and many other shows to share her survival story of domestic abuse and an unhealthy relationship. You can check out all the conference breakout session presenters and descriptions along with the conference schedule at our website: http://wcatoday.com/2017conference/
This year, the WCA will be moving to online registration and saying goodbye to paper registration forms! Attendees can sign-up online and payment will still be made to the WCA directly. A designee can also register attendees online if the attendee does not have internet access. Registration instructions & the link to register are on the WCA website: http://wcatoday.com/2017conference/
As a reminder, WCA scholarship applications are due June 23rd. WCA Award nominations are due July 14th. You can find out information and the applications here: http://wcatoday.com/awardsscholarships/
If you have any questions regarding the conference, please contact co-chairs Ashley Melanson (Ashley.Melanson@wisconsin.gov) or Byron Wirth (Byron.Wirth@wisconsin.gov). We look forward to seeing you at the conference!