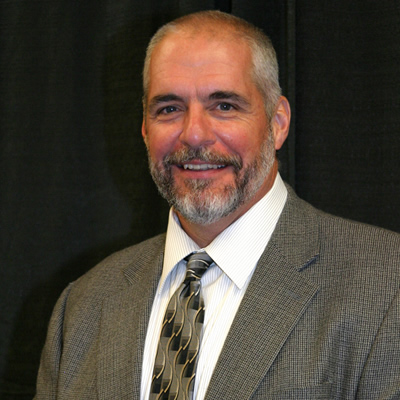 2018 WCA March Newsletter Article
Rory Thelen, President
Live Your Life, Your Way
So many people today feel as if they are adrift in this world. They work hard, but they don't feel like they are really getting anywhere. I believe the key reason that they feel this way is because they haven't spent enough time really thinking about what they might want from life, or maybe they have, but have had a difficult time figuring out how to set some formal goals for themselves. Think about it for a minute. Would you set out on a major vacation or journey with no real idea or plan for where you were going and for what you were going to do once you got there? Probably not!
Goal setting is a powerful tool for creating your ideal future and helps motivate you to turn your vision into a reality. Ralph Waldo Emerson once said that, "Nothing great can be accomplished without enthusiasm." So how do you go from where you are today, to where you want to be tomorrow? You have to have a dream, a goal and you have to be willing to work hard for it. Time is so precious to all of us!
The process for setting goals is a choice, your choice. By knowing and planning precisely what you want to achieve, you will know where you have to concentrate your efforts.
Spend some time brainstorming. Make a list. Just throw ideas on a piece of paper. You can sort them out later. You may want to consider setting goals on a personal or a career level. Think about education, family, financial, public service and don't forget to have fun! Remember though, as you begin this process to make sure that the goals you have set are ones that you personally want to achieve. These are your goals, not your parents or your families or your employers.

I have learned over the years that if I keep it simple first and succeed, it will build my confidence to move on to bigger and better things. I call this success by approximation. Let yourself win a few easy ones and then tackle the more difficult goals and dreams.
The formula for setting goals is easy. What most people seem to have a difficult time with is the bridge between the goal and the accomplishment. That bridge is called discipline. It is easy for me to say I am going to lose 20 pounds or get promoted and make a lot more money.
Moving forward and actually achieving the goal is much harder. It is easy to make a list and write down your goals. What is hard is to sit down and develop objectives and a plan to get it done. Oh yeah, the discipline part again.
You need to create specific objectives for each goal. Write them down in detail and tell yourself "why" you want to achieve that specific goal. If the "why" is big enough, you will be more likely to reach your goal. Then, review and evaluate your goals regularly.
The next step is to identify your strengths and weaknesses and how they correlate to achieving your goal. Identify who is going to help you, who is going to be supportive and who is not. You need to have a contingency plan to deal with any setbacks that may arise.

I encourage you to set a timeline. Goals without a timeline are just dreams. Its okay to alter your timeline, but don't ever give up! Throughout this entire adventure, remain disciplined and stay focused on what the outcome will be.
Is this going to be easy? NO! Is this going to be worthwhile? ABSOLUTELY!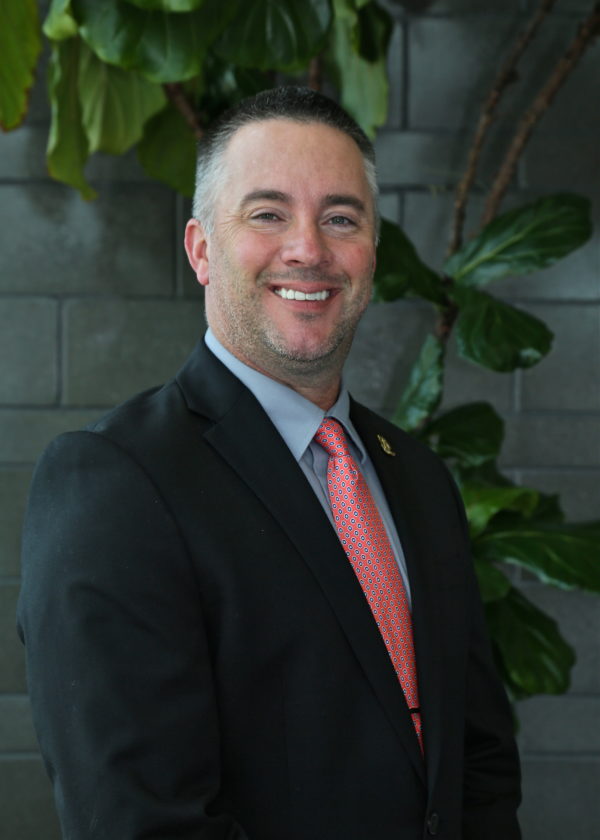 Toby Formiller, President Elect
To start out the 2018 WCA year, President Rory Thelen and myself attended the ACA Conference in Orlando, FL in January. It was a very successful conference with lots of enlightening topics. A couple of the hot topics that were discussed were, 'Staff Wellness' and 'Staff Recruitment and Retention'. These topics also pertain to Corrections right here in Wisconsin as we struggle with recruitment and retention of our staff.
The WCA is offering one-day workshops this upcoming year. The first workshop took place March 16, 2018 at the Madison Police Department Training Center. The workshop focused on "Ethics and Boundaries in the Correctional Setting" and also "Implicit Bias". The training on "Ethics and Boundaries" allowed Social Workers, LPC's and MFT's to earn 4.0 CEU's. Continuing our education and training can only better ourselves in our daily jobs. I am currently working with the Illinois Correctional Association to have a joint one-day workshop.
Rory, Theresa Anderson, and myself are revamping the liaison programs. The outline with expectations of each liaison will be available soon. We are working with the Wardens, Region Chiefs, and Superintendents on who they would like to be their WCA liaison. The liaison must be a current member of the WCA.
The conference planning committee is going full-tilt on planning this years conference. The conference will be held September 16-18, 2018 at the Holiday Inn in Stevens Point. Save the date as there will be lots of great presenters and training opportunities. For updated information please see our website, www.wcatoday.com.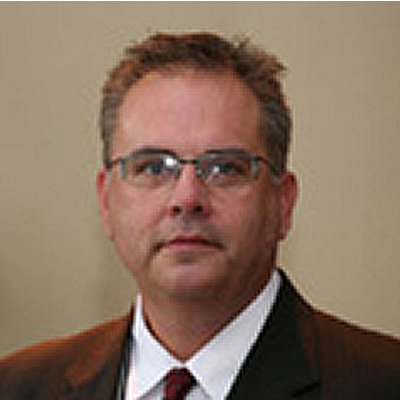 Todd Timm, Past President
The Fun Begins in 2018
It is that time of year again when WCA starts ramping up for a busy year. Besides the excellent training opportunities we are offering and the conference committee begins work at putting together a great event for the fall, we would like to announce the date and location for our 4th Annual Summer Golf Outing.
Friday, June 8, 2018
Waushara Country Club, Wautoma, WI
Email team information to Tdt63@yahoo.com

As we have done in the past, the event will be an 18-hole scramble format for teams of 4 persons. If you have a team or you are just a single golfer, feel free to email me to sign up. In the past, we have had excellent participation on this event. The official announcement will come out in the near future, including which charity we will sponsor at this event.
If you know of any company or person that would like to sponsor a hole event, donate gifts for the raffle or join us for golf, by all means, spread the word. Last year we had 22 teams and I would like to see us grow even more.
Additionally, I would be remiss if I didn't begin discussions for our upcoming Board of Directors elections this summer. We have a number of positions open, so please consider running for a position. We are always looking for competitive elections and new ideas and faces being involved in our Association. I can attest that becoming involved in WCA in more ways than just being a member has enhanced my career in Corrections significantly. And if running for a Board position is not your forte, then become involved as a volunteer on a committee or as a site liaison.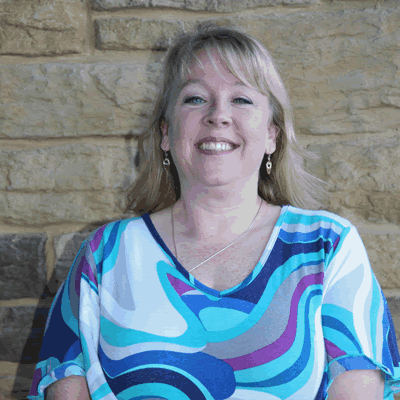 Valorie Manninen-Nelson, Juvenile Representative
TRAVEL IS GOOD FOR THE SOUL
Here are some scientific facts that prove travel is good for your health:
1. Travel exposes you to different environments, which create stronger antibodies and boost your immune system significantly! Travel exposes you to different environments, which create stronger antibodies and boost your immune system significantly. In fact, research shows exposure to some dirt and minor illnesses actually keeps your body and gut stronger. Of course good hygiene is always recommended when you travel — but having some new bacteria in your life isn't a bad thing. When you travel to different destinations , your body adapts to thousands of new bacteria, which it turn makes it much stronger
2. Travel lowers stress levels. This one might not come as a big surprise to you, but it's been scientifically proven that travel will increase your happiness, decrease your depression, and completely relax you. A study found that three days after vacation, travelers felt well-rested, less anxious, and in a better mood. And these improvements didn't disappear when they returned home, they lasted for weeks afterward. So get out those bucket lists and make some plans to travel soon!
3. Travel improves your brain health. You become more globally and culturally aware. This is all good for your health because new experiences increase cognitive flexibility, keeping your mind sharp. Travel expands your mind. According to the Journal of Personality and Social Psychology, those who travel and study abroad tend to be more open and emotionally stable.
4. Travel will decrease your risk of heart disease. People who wander away from their homes for a little vacation are generally less stressed and anxious — or at least they're willing to take a break from their stressors.
5. Travel will let you live longer. It's true; those who travel tend to have a longer life expectancy. Whether local or global, all forms of travel enhance our lives and can actually increase our life expectancy. Research shows that travel reduces stress, keeps your body healthy inside and out, and boosts brain health. This adds up to an increased chance of living longer and to having more fun doing it.
So hopefully the top 5 reasons will help you decide to take more vacations and enjoy the health benefits too!

Theresa Anderson, Recording Secretary
Crime Victim Rights Awareness

As Corrections professionals we often time focus on our work with offenders. April 8-14, 2018 is Crime Victim's Rights Awareness week. It is a time where Correction's professionals can focus on the rights of victims, educate the public, and restore the harm caused through raising awareness, collecting restitution, identifying victim needs and gaps in services, and assisting offenders to repair the harm they have caused.
It is important to remember victims did not ask to be in this situation and may be angry, frustrated, hopeless, upset, etc. not only with the offender, but possibly with us or the justice system.
Some important things we can do in the criminal justice system when working with victims are; remind victims it is not their fault, let them know you believe them, listen, use compassion, empathize, educate and provide information/options, respect their decisions, thank them for sharing their difficult/personal experience with you, remain non-judgmental, provide resources for support, affirm strengths, and keep the line of communication open.
Things to avoid are: interrogating, blaming the victim, telling or advising them what to do, argue, dismiss or minimize how they feel, make promises to keep them safe, share confidential information, judge or question their choices, take their anger personally, invalidate their fear by minimizing how they feel, or side with the offender.
Most of us know people personally who have been a victim of a crime, or have been a victim of a crime ourselves, and understand the physical, emotional, financial, and mental toll this can take on people's lives and their family or loved ones. Let us choose to be a part of the solution rather than a part of the problem! I encourage all corrections professionals to find some way to focus and recognize the struggles victims of crime face, even if it is just a small gesture or providing support or awareness. We can make a difference!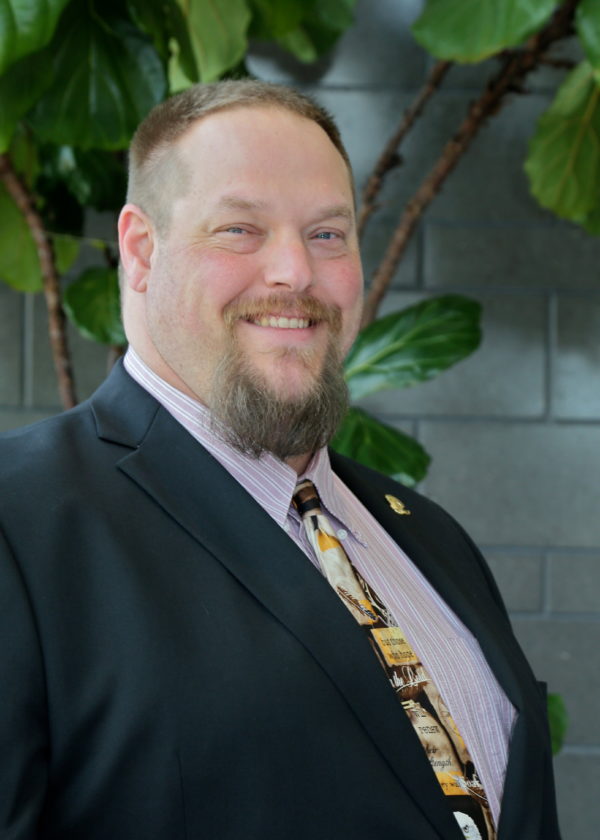 Richard Skime, State Representative
I recently had the privilege to be a guest instructor for a class of Correctional Officers on their last couple weeks of training at the Academy. Being new, they had a lot of questions about everything. Their questions were not just about the class I was instructing, but more on working in an institution. I couldn't help but reflect back on my career. A question was once posed to me during a recent training, if you were to leave the DOC, how would you be remembered? I couldn't come up with an answer at the time. My response was "I don't know." This is a hard question to answer for most people. To some a response may be "What does it matter?" or "Who cares", and I guess if that is how you feel then so be it, but most people want to know they have a value. Being valued allows us to keep moving forward day to day.
I will pose the same question like this. "What is your value in corrections?" Now to think about my values I can brainstorm numerous opinions. I could say that with 18 years of experience at the same institution one would have historical knowledge of the Institution policies and procedures. I am looked at to answer the questions of "Why is this like that?" or "Why do we do this?" I can answer these questions and give people a different perspective they didn't understand or realize. This is of value to staff that are new to your institution. Take that a step further and I can provide historic data to the new Correctional Officers of the reasons we have certain policies and why they benefit us. I can give real life situations as examples.
I could also say that values are my characteristics. One Characteristic I feel I have; is my willingness adapt to change. We can all sit and gripe that this or that is not how we used to do things. If it is not broke don't fix it. The fact of the matter is that the determination was to make the change. I do not want to be the one left behind because I (dug myself in to the ways of the past). Processes will change with or without you; you just need to choose if you're going to be involved or not. The more assistance you contribute towards the transition the easier it will be.

One could also make the leap to say one of my characteristics is kindness. I have always been taught to treat others the way you want to be treated, treat others with dignity and respect. I try to stay within these boundaries when dealing with everyone. I will admit that sometimes it is hard when you are being cussed out by people, but by doing so helps you overcome those challenges. There is no reason to be rude or disgruntled towards another. What will that get you, other than rudeness back? I feel this characteristic must also be paired with sincerity.
If you do not pair sincerity with kindness you leave yourself open for interpretation. If you are not sincere with the way you treat others, you may be labeled as condescending, or ignorant. Those little last word jabs never really helped. You know what I am talking about? Here is an example. You just wrote a conduct report on an inmate. As you're informing the inmate of the reason you felt a conduct report is necessary, the inmate becomes physically upset and starts to storm off, so you make the statement "Have a nice day". You know you don't mean that. That is just your one last jab at the already lit stick of dynamite. These may be kind words, but they definitely are not sincere.
With this being said I think I can finally answer that question that was posed to me without saying "I don't know". If I were to leave the DOC I would be remembered by my values. My knowledge and willingness to adapt to change has made me a trustworthy employee. My kindness and sincerity has left me to be respected not only amongst my peers, but also the people we are in charge of.
So let me end with this; if you were to leave your career today, how will you be remembered? What values to you bring to the table?


Amanda Derks, Corresponding Secretary

Emily Bortz, Federal Representative
Amy Kangas is the Re-entry Affairs Coordinator at the Federal Correctional Institution in Oxford, WI. She is also the Federal Liaison for the WCA.

When it comes to reentry, one of our greatest resources are ex-felons themselves. One such ex-felon is Lyle Wildes. Not only did Mr. Wildes decide to change his way of thinking while incarcerated, but he developed it into a program that he taught during his final 18 years of incarceration and which is used today throughout many institutions in the Midwest. 19 months of state and 19 years of BOP prison time, Positive Attitude
Development gave Lyle the tools to change and spread the word to other inmates, as well. Since his release, Mr. Wildes works with the Western District of Wisconsin Probation Office with Men as Peace Makers, Domestic Abuse Intervention Project, facilitating men's groups and providing national trainings. Mr. Wildes is completing his second PAD class with FCI/FPC Oxford next week.

Dean Bryan, County Representative
I recently came across an article that made sense to me. This article hit home with some of the teams I have been a part within the Department of Corrections, The Wisconsin Correctional Association and High School Teams I've had the pleasure of Coaching throughout the years. I did not write this article and I'm simply sharing a good read.
Google it! What Youth Sports Can Learn from the Tech Giant About Building Great Teams
110-2. 24-0
Article from: Changing the Game Project
Headed into the 2004 Olympic Games, the Men's USA Basketball team was 110-2 all-time. They were 24-0 since the introduction of the 1992 "Dream Team"(NBA-era).
The team consisted of current and future NBA stars. The best of the best. The greatest players from the greatest league in the world. LeBron James, Dwayne Wade, Carmelo Anthony, Allen Iverson, Tim Duncan, and others graced the roster.
These were the royalty of their time. It was a collection of the very best players placed on one team and set for another round of world dominance.
At the Olympics, they were embarrassed by Puerto Rico 92-73 and also lost to Lithuania and Argentina before they stumbled to a Bronze medal. By historical standards, it was a disaster.
How could a team so talented, selected from the world's best league, from the country that invented basketball, not win gold?
On paper, this was another "dream team". In reality, it was dubbed the "nightmare team". They were the best we had, but somehow they could not function at their highest possible output. Instead of a perfect team, they were a perfect disaster. What happened?
The answer may be as simple as turning to Google…
Not in a Google search, but in some Google research. Team USA may have assembled the world's top players on one "Dream Team" but the recipe for success calls for more than the most skilled.
Recently, Google wanted to know how to build the perfect team. They found the best and brightest researchers to cull through data and evaluate teams. They reviewed volumes of research. They also evaluated 180 Google teams through more than 200 interviews to discover the skills and traits of the best teams.
Google found 250 traits. They had a library of data collected and analyzed by sociologists, organizational psychologists, and statisticians. From this data one important revelation became clear: building the perfect team had little to do with finding the best people.
Let me repeat: building the perfect team had little to do with finding the best people.
In youth sports, we have a complex system of "selection" to choose our sports teams. We look for the best of the best and put them on one team. While we are, of course, trying to identify the best talent, what Project Aristotle teaches us is that collecting talent is not sufficient. Building great teams is not only about selecting the best people. Their research found that there are five ingredients that take talented groups of people from good to great. They are:
1. Dependability – Every successful team is built on a foundation of trust and it can arise from doing what you said you would do on time and effectively. Great teams have dependable members. As a coach, do you deliver what you promise on time and in the way you promised? If you're dependable, they'll trust you and, in turn, learn from your example. As the New Zealand All Blacks would say (borrowing from Rudyard Kipling), "For the strength of the pack is the wolf and the strength of the wolf is the pack". Players who work hard for each other, and trust and depend on each other build a formidable bond. Teach your players to depend on each other and to be dependable. Choosing players for skill and ignoring their dependability is the first step to missing the boat. All the talent in the world doesn't matter if a player isn't dependable and doesn't build trust.
2. Structure and Clarity – Great teams implement this ingredient with as much fervor and intentionality as they would a proper training regimen. If you want to create the perfect team be vigilant about working together to set very clearly defined goals. Be adamant about making sure everyone has clearly defined roles. Take two of the NBA dynasties – the Jordan Era Chicago Bulls and the Curry Era Golden State Warriors. One thing was obvious with both – everyone had a clearly defined role in order to achieve their collective goals. Dennis Rodman was not brought to the Bulls for his scoring acumen and he knew it. In fact, when Kerr and Jordan would put in extra work he'd join them to rebound. He said rebounding them taught him each shooter's spin, roll, and bounce. He began to "know instinctively" where a ball would go based on who shot it. That's a player with a clear role and he was staying in his lane and fulfilling his role.

3. Meaning – Great teams have a "why," a greater purpose. A very clear personal significance in work can engage, empower, compel, unite, and transform a group of people into an unstoppable unit. Work with your team to create significance. Help each member find a why. Why are they there? Why do they do what they do? Why are you there? If you want to help them discover meaning, be willing to be vulnerable and share your why. People who have a why are willing to endure the suffering. They're willing to sacrifice. No matter how young, each kid has a reason to be there and you have to know it and help them embrace it. Here's a hint: for every kid FUN will be a significant factor in why they play. They are there to have fun, so if you keep fun as a meaning for the group they will be fully engaged.

4. Impact – Google wants their team members to work for something greater than themselves and to be vehement about supporting the greater good. In terms of your team, sometimes the impact has to do with the team itself as being greater than the single player. The All Blacks talk about being good ancestors and "planting trees you'll never see". All team members are focused on something greater than themselves. They want to extend the legacy passed to them and plant the seeds of that legacy for future generations. That's impact. Great coaches have learned to use words like brotherhood and sisterhood to elicit this impact response. Youth coaches can also find a charity to support through an organization such as Go Play Better where they can set technical goals which trigger charity donations if achieved. There should always be a higher purpose than winning, especially in youth sports.

5. Psychological Safety – This is the most important, and rarest ingredient of the perfect team. Creating a place of psychological safety requires us to be willing to provide our players a place to take risks, to have a voice, to ask judgement-free questions, and safe to be vulnerable. This is elusive and it my require you to model it first. If you want to create a psychologically safe environment, the easiest way is for the adults to be vulnerable. Open up, share, and be willing to be judged by your own players. Are you willing to risk mistakes in front or your athletes and admit when they happen? Are you willing to ask "stupid" questions or admit you don't have all the answers? Are you capable of sharing something personal with your players so they know it's okay to be open? When I taught kindergarten, we'd do a morning circle. The rules were simple, whoever had the talking stick could speak without judgment, laughter, ridicule, etc. During the year we asked questions, we shared dreams, we discussed vulnerable issues in our lives. It was a safe space for us. If a kindergarten class can do it, you can do it with your team.

The research is pretty clear: teams and leaders that instill and cultivate these five ingredients will see a profound impact on team performance, because they raise the standards of the collective. These standards are what is known as "group norms." This is where creating the perfect team lies and may help us understand what happened to the US Olympic team in 2004.

Finally, people may argue if great teams require five primary ingredients, why have we never heard of this? The truth is we have, but many coaches never focus on the "soft skills" of team dynamics. We focus on the "hardware of the system" – the skills, talents and tactics of teams. These five ingredients have nothing to do with hardware, but here is the kicker: the magic is NOT in the hardware. The magic of success is in the software that governs how the hardware functions. Instilling these five dynamics makes all the Xs and Os that much more powerful.

It's our obligation to choose and to develop teams that have these five ingredients as the foundation. We have focused way too long on the hardware of our teams, and like the 2004 USA Men's Basketball team taught us, the best hardware on the planet cannot function if it doesn't have good software installed. Go out and put some more time into your operating software. You will quickly see a difference.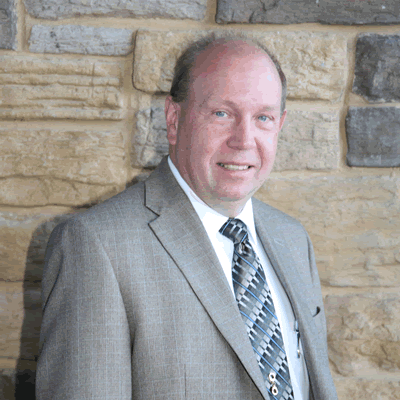 Jim Brace, Education Representative
2018 WCA Scholarship Award Program
One of the biggest benefits of having a membership in the WCA is eligibility for a student scholarship for you, your spouse, and/or child. Two scholarships for $1000 each are available for those individuals who are pursuing a career in or related to the field of Criminal Justice. One $500 scholarship is available for those pursuing any field of study.
The profits from the raffle held at the annual WCA Conference go directly to support these scholarships. Awards are made during the Fall Conference. This year's WCA Conference will be held September 17th-18th, 2018 at the Holiday Inn Convention Center in Stevens Point. We have been fortunate due to the generosity of the members at the past raffles, and have been able to increase the two Criminal Justice scholarships to $1000 each for the past 9 years!
I would strongly encourage all eligible individuals to apply for this scholarship. The application does not require much time to complete and the rewards can be very beneficial!
The WCA Scholarship Committee reviews applications and determines who will receive the scholarships, with the approval of the WCA Executive Board of Directors.
The selection is based on academic record, community activities, employment, and the perceived level of interest and commitment to their chosen field of study. A complete and timely application is essential to be considered for a scholarship. A short telephone interview will also be required of all applicants. The Scholarship application form can be found in the following pages of this publication or on our website at www.wcatoday.com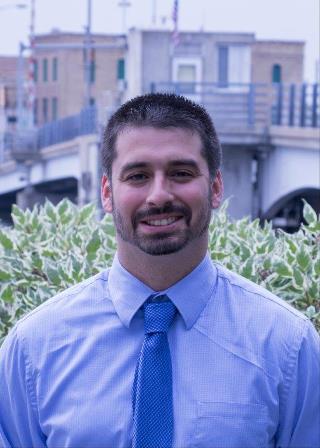 Nathan Melanson, Private Representative
As we all work with a difficult population, it can often be trying to view our clients as those that carry past trauma which manifested into criminal behavior. In our work within corrections, we notice reactions to past trauma including violent behavior, anger reactions, aggressive tendencies or substance abuse. While our clients are not always great at expressing themselves in acceptable ways, we can often get the most gain by addressing core trauma issues versus chasing current symptom behaviors. In October 2017, I attended the International Community Corrections Association conference and participated in a breakout session presented by Sharon Imperato, who is currently the Manager of Clinic Services at the Boston Area Rape Crisis Center and has worked in the field of sexual trauma for over 15 years. Sharon has extensive experience in facilitating training ranging from how to appropriately respond to disclosures of sexual violence, to clinicians working with sexual trauma survivors to how to provide services to male survivors of sexual trauma. In the session, she talked about how identifying male trauma and responding appropriately can be the key to our clients' success regardless of what criminal behavior brought them to our offices.
Sharon outlined several concepts that we should keep in mind as we work with male clients that exhibit trauma in their past. Please keep in mind that only staff that have been trained in mental health and/or trauma counseling should be talking with clients about these issues and concerns. Below are three important points:
1. Keeping present is important. Remind the client as they talk about past trauma that we are here on the current date and not back with the trauma. Reminding the client of the current date, time and their now current age all can be useful tools to allow clients to safely move through the trauma while recognizing they are safe in the present. One specific technique Sharon mentioned is if the client notices their body getting shaky or their heart racing is to ask the client to "push out their belly and notice the air in their stomach". Sharon believes that getting the thoughts away from the chest (lungs), which can be close to the beating heart, and visualizing the belly can create a sense of calm, quicker. It would be useful to remind the client of the present date and time while the visualize the air pushing through the belly. The higher the heart rate, the less rational the mind will be to process the event.
2. Have the client name the trauma and reflect the name as you work with them. Trauma can be a dark, scary cloud in the clients past which clients have avoided for a long time. Clients can feel a sense of control if they are able to name it and give it meaning. Asking the client what they would call the event and then use the same verbiage can help give a more concrete understanding of the past event. It is important that we use the name the client uses to show we are on the journey together. Examples Sharon gave of past clients naming their trauma included ("it", "the date", "the situation").
3. Avoid "why" questions and judgement statements. Accepting clients' descriptions and using motivational interviewing techniques can be more effective than asking "why". Sharon suggested that the two reasons clients stop disclosure is due to feeling they were not believed and because they felt judged. Asking a client "why" can shift focus from the description of the traumatic events and create anxiety that they are explaining things incorrectly. The journey of discussing past trauma may take time due to the way the mind processes difficult memories. The trauma brain is described as thousands of sticky notes on a desk, all with a different memory of the event. Clients need time to put all the notes together and it may not always be in order, at first. Our jobs are not to attempt to put everything in order so it makes sense to us, but to recognize that the client is doing the best they can, as their minds allow.
Please feel free to contact me if anyone would like to discuss the breakout session further or if someone is looking for clarification on some of the topics. Again, please keep in mind that only staff that have been trained in mental health and/or trauma counseling should be talking with clients about these issues and concerns.

WISCONSIN CORRECTIONAL ASSOCIATION 2018 SCHOLARSHIP AWARD PROGRAM INSTRUCTIONS
PURPOSE: The WCA Scholarship Program is designed to assist WCA members (or their spouses/dependents) who are pursuing a university or technical college degree or program certificate. THREE scholarships are available. TWO of the WCA scholarships are designed to assist WCA members (or their spouses/dependents) who are pursuing a university or technical degree or program certificate in criminal justice or a related field. ONE of the WCA Scholarships will be awarded to pursue a university or technical degree or program certificate in any field of study.
AMOUNT: Three scholarships are granted: (1) TWO $1000 scholarships in Criminal Justice or related field. Recipients must provide verification of enrollment in an accredited university or technical college. (2) ONE $500 scholarship in any field of study. Recipients must provide verification of enrollment in an accredited university or technical college.
ELIGIBILITY • Applicant must be a US Citizen • Applicant must be an active WCA member, member's spouse, or member's dependent. • Applicant must be pursuing (full or part time) a graduate, undergraduate or technical degree or program certificate by June 1st, 2018. • Applicant must be entering his/her freshman, sophomore, junior, or senior year or graduate school. First year students must have been officially accepted by the college/university they plan to attend.
APPLICATION: Applicants must complete the application form, provide all required attachments, and submit the entire package to the address below no later than June 25th, 2018. Incomplete application packages will not be accepted for consideration.
Jim Brace
Wisconsin Correctional Association
P.O. Box 8671
Madison, WI 53708-8671
SELECTION: The WCA Scholarship Committee will select scholarship recipients with approval by the WCA Executive Board of Directors. Criteria for selection will include: academic record, school, community or association activities, a short interview via telephone, and the applicant's statement of interest in and commitment to pursuing further education according to eligibility guidelines. Recipients will be notified in writing and awards will be presented at the WCA Annual Training Conference on September 17th and 18th, 2018 at the Holiday Inn Convention Center in Stevens Point.
For further information, please contact Jim Brace at jhbrace@charter.net
WCA 2018 Scholarship Application Form
(Please Print or Type)
1. Name:
Last ___________________ First ___________________ M.I. ___________
2. Address:
Street ___________________________________________________
City/State/Zip _____________________________________________
Telephone _____________________________
Email___________________________________
3. Name of University or Technical College:
4. Current Class (If presently enrolled)
High School Senior ______ College Freshman ______ College Sophomore ______
College Junior ______ College Senior_______ Graduate ______
5. I am applying for the: $1000 award _______ $500 award_______ Criminal Justice or related field of study Any field of study
6. Current Status for Fall 2018 Term:
College Freshman_____ College Sophomore_____ College Junior _____
College Senior _____ Graduate_____
7. High school(s) attended by years and date of graduation:
8. Colleges attended by years (if any) and date of graduation:
9. School, Community, and/or Association involvement and activities (include dates of participation, past and present):
10. On a separate piece of paper, please respond to the following questions: a. What are your career goals? b. What motivates your interest in this career and what challenges do you anticipate? c. What characteristics do you possess that would make you successful in your chosen field?
If applying as a WCA member or spouse, please complete 11-14 and skip questions 15 through 17. If applying as a dependent child of a WCA member, please complete questions 15 through 17 and skip 11 through 14.
WCA MEMBER OR SPOUSE APPLICANT COMPLETE THIS SECTION
11. If married, spouse's occupation:
12. Number of dependents: _____________
WCA Membership number:________________________
13. Scholastic Record: High School Class Rank: _____________ College GPA (if any):
14. List all other current year scholarships, including federal and state grants (e.g. PELL, SEOG,WHEG) received or applied for, and amounts:
DEPENDENT CHILD APPLICANT COMPLETE THIS SECTION
15. Father: Mother:
Full Name: Full Name:
Address: Address:
Occupation: Occupation:
WCA member name and relationship:
Membership number ________________________
16. Scholastic records: ACT or SAT Scores (if any) ___________________
17. List other current year scholarship/grants received or applied for, and amounts (if any):
ALL INFORMATION SUBMITTED IS TRUE AND ACCURATE. I AUTHORIZE WCA SCHOLARSHIP COMMITTEE TO VERIFY THE INFORMATION CONTAINED IN THIS APPLICATION PACKAGE
Date _________ Signature of Applicant ____________________________
Signature of Parent, spouse, or guardian if applicant is a dependent of a WCA member. __________________________________
Note: Applicants may be asked to provide additional information.
ATTACHMENTS/SUPPLEMENTS TO APPLICATION: 1. Your response to questions 10A, 10B, and 10C. 2. As a beginning freshman, you must submit an official transcript of your high school grades to date along with a copy of your official letter of admission from the college or university. 3. If already in college, you must submit an official transcript of your college course and grades to date. 4. If you are entering graduate school, you must submit an official transcript of your undergraduate grades along with a copy of your official letter of admission from the college or university. 5. Submit your completed application and required attachments to the address below NO LATER THAN June 25th, 2018. Incomplete application packages will not be accepted for consideration.