WELCOME TO THE CORRECTIONS INSIGHT NEWSLETTER!
Pathways to Resiliency: Promoting Personal & Professional Growth
2016 Conference Program Schedule
Sunday, September 25th
9:00am – 12:00pm Golf Outing – Lakeshore Municipal Golf Course, Oshkosh Registration starts at 9:00am. Tee-off is at 10:00am.
4:00pm – 5:30pm Conference Registration - Convention Center Lobby
6:30pm – 8:30pm President's Welcome Reception with WCA Board of Directors, Committee, Exhibitors and Attendees Convention Center Ballroom
Monday, September 26th
7:00am – 9:45am Conference Registration Convention Center Lobby
7:30am – 8:00am Breakfast with the Exhibitors Convention Center Ballroom
8:00am – 8:30am Opening Ceremony Convention Center Ballroom
8:30am – 9:30am Keynote Speaker Convention Center Ballroom
9:45am – 11:15am Breakout Session # 1 See breakout descriptions for locations
11:15am – 11:45am Time with the Exhibitors Convention Center Ballroom
11:45am – 1:15pm Awards Luncheon Convention Center Ballroom
1:30pm – 3:00pm Breakout Session # 2 See breakout descriptions for locations
3:15pm – 4:45pm Breakout Session # 3 See breakout descriptions for locations
5:30pm – 6:30pm Scholarship Dinner Convention Center Ballroom
6:30pm – 7:30pm Social Hour Hotel Ballroom – Lower level
7:30pm – 12:00am Entertainment Hotel Ballroom – Lower level
Tuesday, September 27th
7:45am Breakfast Convention Center Ballroom
8:00am – 9:00am Keynote speaker Convention Center Ballroom
9:15am – 10:45am Breakout #4 See breakout descriptions for locations
11:00am – 12:30pm Breakout #5 See breakout descriptions for locations
12:30pm – 2:00pm Lunch, Raffle Drawing and Swearing-In of New Board Members Convention Center Ballroom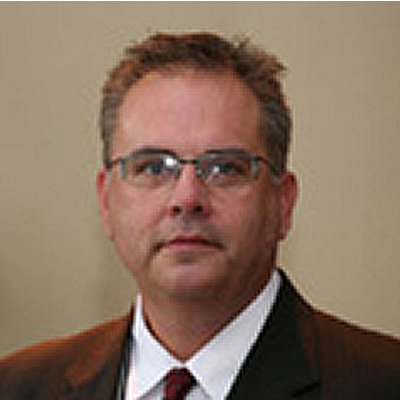 No Time to Rest
Todd Timm, President
I just returned from a fantastic educational and informative week at the American Correctional Association Summer Congress of Correction, held this year in Boston, Massachusetts. The variety of speakers and diverse breakout sessions were once again a success. I was also able to check off one more item on my personal bucket list (Fenway Park).

During my time on the Board of Directors and as President, I have had the honor of representing Wisconsin at this national conference. I have met many wonderful corrections professionals from all over the country. From the different committees that I have served on, to representing Wisconsin on the Delegate Assembly, I am honored to have represented all of you in those roles. One of the most important things that I have taken away from the past few conferences is that we all are experiencing the same issues as it relates to dwindling membership numbers, lack of volunteers and staff shortages in all areas of corrections. It was a bit comforting to know that these issues are a nationwide problem. This doesn't make things any easier, but it does help to know we have friends all over the country working through the same issues. And I am sure that President Elect Rory Thelen will continue working on these issues with our colleagues from across the country.

One of the most interesting breakout sessions I attended this year was a discussion on multi-generational work forces. Very informative discussion on how Baby Boomers, Generation X, Millennials and the newest group labeled Generation Z, work or don't work together efficiently. The information provided puts things in perspective as we all work day to day with people with such different perspectives on their jobs and life in general.

It was also a pleasure to once again moderate a break out session at ACA for Rory Thelen. His session on leadership was presented to a packed house, with over 110 audience members from multiple countries. Great job as always, Rory!

We also had a very successful summer golf outing in June. Thank you to everyone who came out and enjoyed a beautiful day of fun. Congratulations to the winners and to all who played and won hole and raffle prizes. We raised a nice sum of money for Special Olympics. We will be presenting them with a check at the conference next month.

Don't forget to sign up for the fall golf outing, which is taking place on Sunday September 25th at Lakeshore Golf Course in Oshkosh. The nine hole event starts at 10:00am and the cost is $30/person. There will be hole events and a 50/50 raffle, all in an attempt to raise money for Correctional Officer John McKee, who was severely injured by an inmate at GBCI. Please email me soon if you want to sign up.

I want to close by saying that the past 5 years on the Board has been a wonderful experience. At times it is overwhelming with the amount of time that gets put into our association activities, but in the end it is all worth it. I hope to continue to contribute during my time as Immediate Past President for the next two years. We are in good hands with Rory taking over the reins in September. We have a great group of dedicated corrections professionals in our Board, committees, volunteers and members. Keep up the good work you do and make an effort to recruit some of our newer staff to join. It will be worth it to them in the long run.

I hope to see all of you at the fall conference!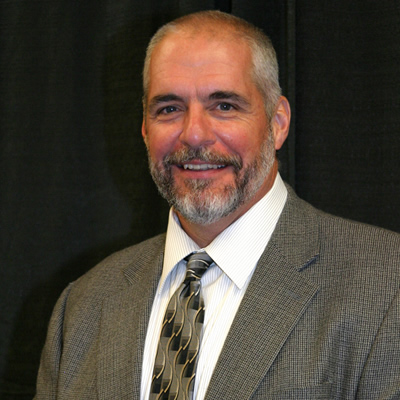 Value Versus Success
Rory Thelen - President Elect
What does success mean to you? Is being successful more important to you than establishing a value system that will ensure you are successful? What roles do self-confidence and integrity play in the development of your career and your personal life? How do you build confidence in your ability to do your job every day that will ensure you to survive physically, mentally and legally?
Why do I ask all these questions? I do it to provoke thought and self-evaluation. I think that correctional staff tend to take these questions for granted and spend little or no time trying to understand the importance they play in our successes or failures each day.
What does success mean to you? Some think it's receiving honors, accolades, awards and promotions. Others may say it's making a lot of money and having personal possessions. While other people feel success is making a difference in the lives of family, friends, and peers and maybe even inmates. My definition of success is providing a value to yourself, your family and those you work with that are unconditional, always.
Before we can really talk about being successful, we need to have a conversation on how to build the foundation to be successful. I believe that our success is a culmination of our acquired experiences from childhood on, combined with our intellectual readiness and growth, coupled with a self-evaluation process that keeps us in touch with who and what we are. Put all of these things together and you have personal growth.
So who has made a difference in your life and has been a positive role model for you? Who has influenced you and drove you to be the best you could be? I remember all the times I spent sitting around the kitchen table at my grandparent's farm and listening to my mom and dad, aunts and uncles, grandpa and grandma sharing their stories and experiences. Little did I know at the time how much of an influence on my life and career these conversations would be.
My dad always told me that experience is what you get when you don't get what you want. The Greek philosopher, Eskeles said that the greatest reward of suffering is experience. I also remember a friend telling me after a very bad experience, "I will not let this pain be wasted." We all have value, but everyone chooses to utilize this value in different ways. I believe that people who choose to make a difference in the lives of others do so because of the values they have acquired or attained while growing up and watching their mentors.
Success is the platform for gaining confidence. Failure is the platform for reflection. Combine both and you will have the platform for growth. Never allow yourself to stop learning. When you make a conscious effort to stop learning, you stop growing.
I have one last question for you. What motivates you to be the best you can be at home, in your community and at work? Find it and apply it and you will be successful.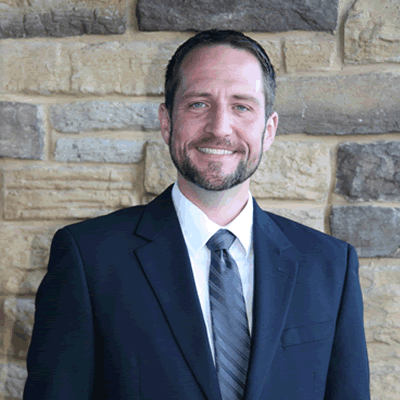 After a Long While in Corrections, On Becoming a Family Man
Michael Felton - State Rep
As I type this at home this weekend, my 8 month old daughter plays at my feet, scooting gleefully in an army crawl to the next shiny item that captures her attention. I realize how much this beautiful bundle of laughs, sleeplessness, absolute joy and delights, and astounding day care expenses has impacted my life, my career, and how I work in corrections. All of the sudden, I am no longer just a guy working in the field of corrections, but also a family man now. And that changes how I work, how I operate in this world. Looking at it, a shift occurs at major life events- whether a mid-life crisis, arrival of a newborn, loss of a loved one, a move, a career change, marriage, even divorce. So much can impact our personal and work lives in these moments. I know our career impacts us in our personal life, but also vice versa. I find myself not working extra hours due to family time, and keeping work at work. Heck, I find myself with better work/life boundaries now due to a family. But I also find a struggle in how I operate in this world with family in my personal life due to this job in corrections as never before. I find my thoughts turn to safety and security of family now. Maybe others can relate. The challenge I find nowadays is on privacy and vigilance in my personal off-duty life in corrections. And in talking to many of you, I know there is a shared struggle. The idea of how we maintain our high alertness in our personal lives because of our professional life in corrections and our knowledge of the uglier parts of humanity, can also can impact how we share in the fullness of our lives outside of work, and in some senses we may miss out what many of our fellow people and community members share in. I have seen in this profession we keep much to ourselves out of concern, rightfully so, of oversharing and that personal information to be used against us, including family information or addresses, and we just want to maintain safety for ourselves and family. This urgency of safety by anonymity, by wanting to keep our family out of any sort of public record, or leave any trace on the world wide web. And haven't we seen this hypervigilance we all share in common when we are in certain public places, always being aware of our surroundings and who is in them? The concern that if we don't keep an eye out, even when off-duty, "something may go wrong" if we don't see it first. In my case, it is the knowledge that the 2,000+ offenders that come through our office every month are among those in the grocery store, at the park, the concert, the post office, the sidewalk, the later evening out, the county fair, or favorite coffee shop. Many of the worst in our county recognize me, and many of those already unfairly blame me and project feelings of anger and hatred towards me (my professional role as a Corrections Field Supervisor actually) for ever being placed into custody or revoked for major violations of community supervision. And certainly, there have been numerous threats to me over the years. So there is a reality behind such vigilance as I go about my community. And it is for these reasons that especially now, when I am out with my baby daughter, that I want to remain vigilant and anonymous at the same time. I would imagine many of us lock down our Facebook profile to its most private setting, which is if we even have a Facebook profile at all. I know I don't overshare profile pictures of my adorable little one lest a public search reveal too much. We try to stay out of the newspaper, maybe not shine a spotlight too brightly upon our kids, our family, our stories, our triumphs, our milestones. Birth announcements may not be submitted, obituaries of loved ones may be slightly vague. I stay out of some causes and off public record as being for or against something in the community as the less information out there about me, the better I feel. In fact, it was even a struggle trying to determine whose last name my baby daughter should carry lest her father and his work be attached to her last name for all of her school life and beyond. 'How can I keep her more safe and anonymous when I am not around to protect her?' has gone through my mind. So we do indeed have a balance of privacy and security in our private lives that needs a vigilance, absolutely. And it is with some awe and envy I see many non-corrections friends post openly and very publicly all family affairs and celebrations. When I am out with this group of friends, they talk loudly and proudly of family, of personal details, without a concern of who may be nearby and overhearing such information. And it is amazing and sometimes shocking that my friends have this freeness to be oblivious to the world out there, and what may be overheard or overshared. On the others side, I find I am a lot quieter about such things, and look around to see often who is nearby when discussing much. But on the other side of it, there should be an active interaction in this world, an involvement with all public life in our neighborhoods, meeting areas, and in our communities. Causes and volunteering we believe in, school, church, community, neighborhood involvements and occasions. Celebrations, community picnics, concerts in the parks, parades, just an involvement. And this can and should include the celebration of the little and huge joys in our lives with others. I think we can lead public lives outside of work that leaves us known and respected in our communities and involved in matters of importance to our neighborhoods and communities. And I really think that is what I want to get to, the idea that we can and should not only be involved, but celebrate with loved ones and close friends even if we struggle with public announcements of such. The idea that our public time during our personal lives can be engaged and not overshadowed by lingering concerns of hypervigilance due to our career is something that can be overcome. Maybe this is all overblown "new-dad hypervigilance" that will only recede over the next few years, before coming back when my dear daughter starts dating. (Am I right, heaven help any young man trying to court the daughter of a corrections professional?) And maybe this all boils down to is what I see more keenly nowadays as the simple struggle between a quiet unassuming personal family life that keeps everyone safe while I am vigilant, and the idea that I can and need to be engaged in the world and show my daughter that it is amazing, wondrous, safe, and open for exploring. To lead by example as a citizen of this world, as an active community member, as a family that partakes in all things community and neighborhood. There is such a part of me, even with recent news events, that more strongly wants my baby girl to grow in a world where there is not a fear of a bogeyman behind every corner. I want her to be raised in reality certainly, that bad things can and unfortunately do happen in this world, and who better to provide that education than a corrections professional, right? But I deeply aspire to have that balanced out with exposure to the good in the world, the beautiful amazingness of all around her, of the enjoyment of life without constant overwhelming guardedness. I want my precious Octavia to know this world is beautiful, and that the community she is raised in is safe and supportive. This world is truly small, and we are indeed all connected in some way. And despite her daddy's work and work with and knowledge about the worst of humanity, there is so much goodness in people and in this world. And that is the legacy I want to leave with my baby girl.
This will be my last article with the WCA Board as I am stepping down as your State Representative at the conference. It has been an incredible honor to serve you all, and be part of this great organization for these past few years. Life becomes busy, becomes fuller somehow after a newborn arrives, and I do want to be certain to give all the daddy attention I can her way. On my way out, please indulge and allow me to share the following that I am going to try to apply more thoroughly to my life: This life is too short. Find moments to spend and cherish with those you care about. Know that in this life, our work in corrections may impact our personal life, but may our growth in our personal life impact our work. How we spend our daily minutes, matters. And may we all find ways to be our best selves at work, and be able to transition out of that role and become our best self at home. In these times, stay safe out there and take good care of each other, my friends.
.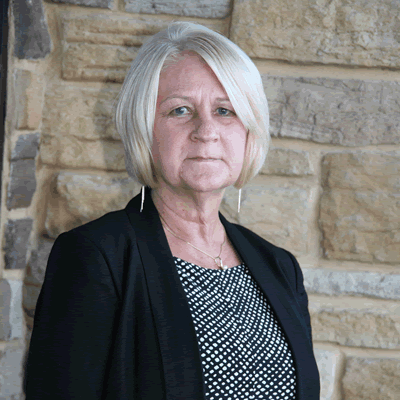 Our Community Service projects for 2016
Kathy Murawski – Private Rep
Where has the summer gone?? I'm excited about our upcoming conference but that also means winter is right around the corner. So let's enjoy the rest of summer and look forward to fall and the conference.
This year we have decided to work with the Day by Day Warming Shelter in Oshkosh. The mission of the organization is to provide temporary, overnight shelter, evaluate guests needs to offer guidance toward independence, and advocate for collaboration locally driven solutions to reduce homelessness. They want to support the most vulnerable individuals in the community. They strive to treat their guests with dignity and respect, while empowering them towards self-sufficiency and stability.
Day by Day Warming Shelter seeks to provide temporary emergency overnight housing for adult men and women who have no sheltering options in the Oshkosh area. All services and assistance are offered in the context of and furtherance of human dignity, with the primary goal of harm reduction during the coldest weather months of the year. The shelter is open from mid-October to mid-April. Guests must be at least 18 years old and able to complete the intake process.
Day by Day Warming Shelter, Inc. was founded by a coalition of community members concerned about the lack of safe, temporary shelter for people experiencing homelessness in the Oshkosh area. With broad community support from local police, fire, faith communities and foundations, the doors were open October 15, 2010. The shelter is governed by an executive board of directors and run by caring professional staff.
Although they are a fundraising organization, they consider the people to be their most important asset—the individuals they serve, the volunteers they engage, and the professionals they employ.
Some items on their wish include:
• Gift cards for Hardees/Burger King, etc.
• 33-gallon, black garbage bags
• Styrofoam cups
• Anti-bacterial wipes
• Hand soap
• Men and women's body wash
• Men and women's underwear
• Men and women's long underwear, socks and thermal socks
• Back packs
• Mesh laundry bags
• Sleeping bags
• Winter gloves
• Hand and foot warmers
• Food prep gloves and non-latex gloves
• Paper towels
• Disinfectant cleaner and bleach
• Juice boxes, fruit cups and napkins
• Computer printer ink—black & color hpxl61, black & color Epson 252 xl.
We also will be doing a food drive for the Oshkosh area community pantry [OACP]. The store is located in the St. Vincent de Paul Center at 2551 Jackson Street. Their mission is to establish a collaborative community food pantry which addresses the food and nutritional needs of their customers; identify and evaluate their customer's broader needs; and provide access to other community resources that foster independence. Their customer response to the "shopping format" continues to be overwhelmingly positive and they have witnessed the true dignity of being able to select grocery items of one's own choosing.
For every $1 donated the OACP provides, 5 lbs. of food go to a family in need.
As we approach conference time, the liaison's in your area will provide additional information with any items both agencies may need that have not been suggested.
Enjoy the rest of your summer and I look forward to seeing you at the conference.

Positive Thinking = Positive Results
Sandy Huff - Recording Secretary
Do you tend to look at the glass half-empty or half-full? Depending upon how you answer this question may reflect on your outlook on life, your attitude toward yourself and whether you're optimistic or pessimistic. And it may even affect your health. Some studies show that personality traits like optimist and pessimism can affect many areas of your health and well-being. The positive thinking that typically comes with optimist is a key part of effective stress management. And effective stress management is associated with many health benefits. If you tend to be pessimistic, don't worry – you can learn positive thinking skills! Positive thinking means you approach unpleasantness in a more positive and productive way. You think the best is going to happen, not the worst. It often starts with self-talk. Self-talk is the unspoken thoughts that run through your head. If the thoughts that run through your head are mostly negative, your outlook on life is likely more pessimistic. If your thoughts are mostly positive, you're likely an optimist—someone who practices positive thinking.
The following is a list of health benefits that positive thinking may provide:
• Increased life span • Lower rates of depression • Lower levels of distress • Greater resistance to the common cold • Better psychological and physical well-being • Reduced risk of death from cardiovascular disease • Better coping skills during hardships and times of stress
Practice positive self-talk.. Don't say anything to yourself that you wouldn't say to anyone else. Be gentle and encouraging with yourself. If a negative thought enters your mind, evaluate it rationally and respond with affirmations of what is good about you.
Putting positive thinking into practice: Negative Self-Talk Positive Thinking I've never done it before. It's an opportunity to learn something new. It's too complicated. I'll tackle it from a different angle. I don't have the resources. Necessity is the mother of invention. There's no way it will work. I can try to make it work. It's too radical a change. Let's take a chance.
Practice positive thinking. If you tend to have a negative outlook, don't expect to become an optimist overnight. But with practice, eventually your self-talk will contain less self-criticism and more self-acceptance. You may also become less critical of the world around you. When your state of mind is generally optimistic, you're better able to handle everyday stress in a more constructive way. That ability may contribute to the widely observed health benefits of positive thinking.
Article obtained from:: "Stress Management." Positive Thinking" Reduce Stress by Eliminating Negative Self-Talk 04 Mar. 2014 Web. 01 Feb. 2015.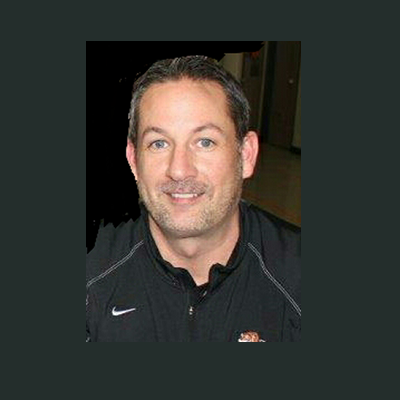 64 Reps
Dean Bryan - County Rep
In my previous article I wrote about getting started with a workout routine and dedicating 5 hours a week to working out. In this article I'm going to introduce you to a simple workout routine that has worked for me. Please take into consideration that I have progressed from my 5 hour workout into this workout but it still keeps my workout at 5 hours spent working out for the week. This workout includes various different lifts but for the most part I stay focused on this routine and these repetitions. The workout itself and actual lifts when followed correctly can help you develop a strong core. I try to complete this workout in 30 to 45 minutes and then use the remaining 15 minutes for a jog/walk or bike ride. Please check the internet for different lifts to use.

When I work out in the weight room or at home I do reps of 8 a total of 8 times for each lift. This gives me a total of 64 reps for each lift. I try to incorporate 4 different lifts for a workout that will focus on 2 different muscle groups 3 times a week. I usually lift Monday, Wednesday and Thursday during week one. Then week two I will lift on Tuesday, Thursday and Friday repeating this cycle for four weeks and then take a week off. I use the middle of the week to work on Legs and Bench. What I really like about this routine is that I control what I'm lifting and no one else. You will also notice that I don't use big lifts like the squat, dead lift, leg press or cleans. Those lifts are for younger people and anyone over age 40 would agree that we don't need extra stress to our knees and hips due to lifting weights. On your non-lifting days try to walk/jog or bike.

If you are a novice to lifting weights I encourage you to start small and work your way up. The goal is to improve your overall health and core strength. Your mental health will get stronger as you start to see results.

Example of Workout Routine:
Week 1 Monday Wednesday Thursday
Biceps-Triceps-ABS Legs-Chest-ABS Chest-Shoulders-ABS
Week 2 Tuesday Thursday Friday
Biceps –Shoulders-ABS Legs-Chest-ABS Chest-Triceps-ABS

Example of Basic Lifts to use in Workout:
Lift Check the Internet to see examples of different lifts
Biceps Dumbbell Curls Push-Ups
Triceps Triceps Extensions DB Extensions Behind Your Head
Chest Bench Press DB Bench Press
Legs Body Squats-No Weight Bike 10 Miles / Berpes
Shoulders DB Shoulder Press DB Raise (Front/Side)
ABS Sit-Ups (for 20 to 30 sec) 20 to 30 Second Plank

When I create my own workout for each lift day, I will always incorporate 4 different lifts for a total of 64 reps for each of the lifts. When you add that all together my total reps for the lift day =256.
Why do I lift like this? I like to be creative for one and doing the same thing all the time gets boring. I like to do things different and it works. I also include a set of ABS for 20 to 30 second during each round.

Example Workout for One Week: Use weights that push your workout
Monday Wednesday Thursday/Friday
Dumbbell Curls x8 go to Triceps Ext x 8 go to
Push-Ups x 8 go to
DB Ext Behind Head x 8 go to
ABS 20-30 sec's
Repeat 8 Times Bench Press x8 go to
Body Squats x8 go to
DB Bench Press x8 go to
Berpes x8 go to
ABS x 20-30 Sec
Repeat 8 Time DB Bench Press x8 go to
DB Should Press x8 go to
DB Raise x 8 go to
DB Curls x8 go to
ABS x 20-30 Sec.
Repeat 8 Times

5th Annual Wisconsin Correctional Association Fall Golf Outing
Lakeshore Municipal Golf Course – Oshkosh
Sunday September 25, 2016 – 10:00am shotgun start
Registration begins at 9:00am
9 holes of scramble golf w/cart = $30
Individual hole events and 50/50 raffle prize.
All proceeds from this year's event will go to the Officer John McKee Fund.
To sign up your 4 person team or individually, please email Todd Timm at tdt63@yahoo.com or contact him directly at 920-420-6416.