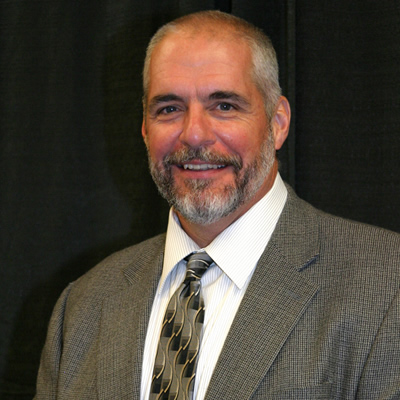 A New Beginning - 2016
Rory Thelen, President
I am incredibly humbled and honored to have the opportunity to serve you, the members of the Wisconsin Correctional Association, as we move forward into a new and very challenging time not only in corrections, but law enforcement in general. This is something that I certainly will treasure forever.
The leaders of the Wisconsin Correctional Association before me and those of you in the field today have established a very high standard for success. With your help, I am dedicated and motivated to meet your expectations to enhance this standard and bring it to even greater levels.
The work of this organization in keeping our staff, our peers, the community and the inmates in our care safe, is critical now more than ever during these challenging and changing times.
My philosophy is simple. I believe that everyone in our organization is in a position to lead. I do not believe that leadership is about rank, positions or titles, but more about actions and the interactions we have with everyone around us at all times. The challenge I put forth to you is also simple. Do you choose to lead in a capacity that can benefit yourself and this great organization? If you don't know the answer to that simple question, ask yourself this. What is your role in this organization and what value do you add to yourself, your institution, your staff, your family and the WCA? The individuals who choose to make a difference in this organization are not the ones with the credentials, but those with character, integrity and a genuine concern to make things better. Don't accept the status quo that is easy to conform to. Choose to make a difference everyday and join me in doing so.
It is very easy to write and talk about the above expectations and motivations; putting them in motion is the challenge. Putting yourself in the proper frame of mind is essential to adding your value to any organization. Taking ownership of a positive attitude each day will control your motivation. This motivation will control your performance and your value at work, at home or with this great organization. Ultimately your performance will dictate how successful you can be. I learned a couple of things about living life from Coach Jimmy Valvano, who passed away from cancer in 1993. His philosophy was simple too. He said there are three things we all should do every day of our lives. Number one is laugh, you should laugh every day. Number two is to think, you should spend some time in thought every day. And number three is that you should have your emotions moved to tears. Think about it, if you laugh, you think and you cry, that's a full day. You do that seven days a week; you're going to have something very special.
It is so important to know where you are in life. How do you go from where you are to where you want to be? My belief is that you have to have an enthusiasm for life. You have to have dreams, goals and a purpose in life. Lastly, you have to be passionate about what you want in life and you have to be willing to work for it. Ralph Waldo Emerson once said, "Nothing great can be accomplished without enthusiasm."
So again, I challenge you today to know what your goals for this great organization are and generate the enthusiasm to work hard to make these dreams come true, to become a reality. Nothing can touch what is in your mind, your heart and in your soul. These will carry you on forever. Please join me as I choose to translate our vision into reality and make a difference everyday!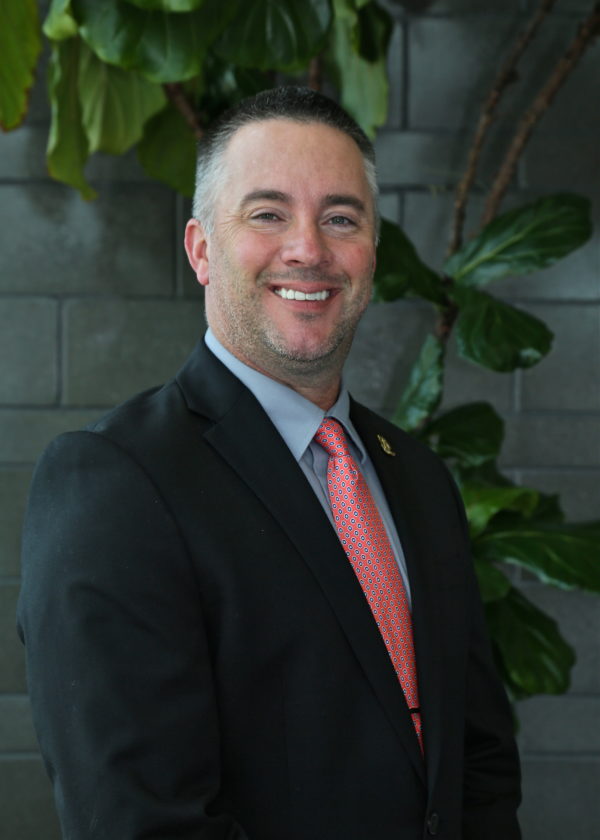 As the new President-Elect I would like to start out by introducing myself. My name is Toby Formiller and I work at Redgranite Correctional Institution as a transportation officer. I am a husband to Angela and a father of three (Trent, Carter and Maci). We reside in Neenah Wisconsin.
I've been employed with the Wisconsin DOC for 21 years. I worked at Waupun Correctional Institution from 1996 until 2000. I then transferred to Redgranite and have been there since. I've been on both ERU Teams and am currently on RGCI's Crisis Negotiation Team. I am also part of our Peer Support Program at RGCI, in which I take great pride in.
I've been a member of the WCA since 2008. In 2010 I got involved as part of the conference planning committee in big part due to Bonnie Utech and Steve Wierenga, in which I owe a huge "thank you" to. During the tenure from then until now, I've been topics coordinator for several years and co-chair for two years. I've had the privilege to meet and work with a lot of great people. People that don't only work for the State of Wisconsin, but are also friends of this great State. They come and either speak at our conferences or are vendors at our conference.
As I sit here and write this article, I ask myself what can I do that can make this organization better than it already is? With numerous phone calls and emails with our new President Rory Thelen, I feel very confident that we will continue to make this a great organization. We will do this in part due to the board, planning committee and our membership. I will be looking for all and any input from our membership and friends of the WCA. One of my goals is to get our membership up in numbers. I challenge each current member to get one person to join our great organization. Let's get these numbers up like they never have before. The WCA has a lot to offer. Rory and I will be attending the Winter and Summer ACA Conferences and will be bringing great info back to the State and our membership. The WCA will be sponsoring our very own WCA booth as a vendor at the 2017 MGIA National Gang Conference in May at the Chula Vista Resort in Wisconsin Dells and also come March in La Crosse for the Wisconsin Jail Association. As you can see, we have a great start planned for 2017. At our board meeting in December, we came up with several other great ideas, but you will have to wait patiently as these ideas are being sorted thru and will be put forward come the early months of 2017. I could go on and on, but I won't at this time. Please watch our newsletter on our website and also like us on Facebook and follow us there. With that being said, I want to thank you for allowing me to represent this great organization as your WCA President-Elect.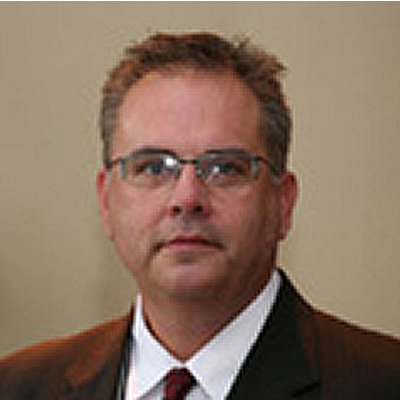 A New Mission in 2017-18
Todd Timm, Past President
2016 has gone by quickly and there have been so many exciting things going on with the 35th Anniversary of WCA. We held two golf outings, sponsored a Reentry Simulation training at FCI-Oxford and swore in a new Board of Directors in September.
I am proud to have been a part of all these and other activities. I hope to keep up the hard work over the next two years as I transition into the role of Past President. Though my overall responsibilities will reduce, I still plan to work toward our goal of doing everything we can for the association and our members. I was honored to represent WCA at the national ACA conferences and I am confident that Rory Thelen and Toby Formiller will keep up the tradition of fighting for our interests on a national level.
I would like to briefly recognize our Volunteer of the Year award winners. This year we chose three worthy individuals who have volunteered their time to assist with the merchandise booth for many years. Congratulations to Brian Bonovetz, Rodney Kratz and Jason Krocker.
I am also grateful to everyone who came out to the summer and fall golf outings. We raised money for Special Olympics at the June outing and for the fall outing, all profits went to officer John McKee at GBCI.
We plan to have summer and fall golf outings again in 2017. More information will be forthcoming on both events as we get into the early part of 2017.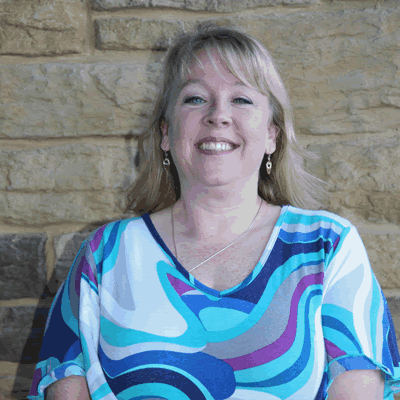 Going Green - We can all make a difference in the effort to reuse, recycle and help our environment
Valorie Manninen-Nelson, Juvenile Representative
In Corrections and in several government agencies we all know that the amount of paper shredding can become overwhelming. After seeing the amount of paper shredding that accumulates and the high cost of bi-weekly recycling and waste management pickup, we thought there might be a way to save money and pay it forward at the same time. We started looking into alternative ways to utilize paper shreds in a positive way. During some of the research we found several articles about alternative uses for paper shredding such as gardening, worm bedding, and composting just to name a few. However, we also found there were other uses that could possibly be a good way to pay it forward to our local communities. It appears that in the "Farming Community" they are trying to go green and use every material possible in unique ways. They have used paper shredding and have been successful using it to supplement cow bedding and lining chicken coops. Bird breeder utilize it after making it into ashes. Another creative way to use the paper shreds is to create compacted burning bricks or logs to be used in outdoor furnaces, comma fireplaces and campgrounds. This is very exciting, because it is a way that we can eliminate the need to have recyclables and extra refuse pickup, we can give back to the community, we can help the environment, and can result in our institution saving money.
After the initial research was done we started having meetings about going green and paying it forward. Several local area farmers were then contacted in our area to determine if there was any interest in using paper shredding at their farms. The response was amazing! We found out it definitely was a viable option for local farmers. We begin to create a list of local area farmers who have expressed interest and encouraged them to share with other farms that may be interested in these paper shreds as well. Before we knew it, we created a schedule of drop offs, and have been able to supply 25 Farms on a consistent basis at this time. It didn't stop there. The small committee that continued to talk about going green and moving forward at Copper Lake Lincoln Hills started talking about it actually creating more institution jobs for youth, and attempting to turn paper shredding into alternative heat source by creating the burnable compressed bricks as outlined in some of our previous research. This will be an ongoing process of trying to find ways to go green after this project becomes complete. Currently the proposal is to manufacture these logs with a system that is being built with our Construction teacher Tom Hargraves & Maintenance supervisor Mike Stockowitz. My position as work coordinator will continue to be part of this process and provide the manpower behind the recycling efforts. As we continue to move forward and research other areas and ways to go green at Copper lake/ Lincoln Hills School we feel there is no stopping us in making a difference to help save our planet one step at a time. It is very exciting to be part of this committee as we look into other options for cardboard and other recyclable materials in the future. We will continue to do our part and make a difference as we move forward and move ahead in these projects. I will keep you posted with what the next exciting options may be for viable uses for materials that the institutions create. Maybe you can use your own ideas and develop committees to find ways that you can make a bigger impact on our Planet too! For more information or other unique uses of paper shredding here are links to other alternatives for home and offices:
• http://ramonasgardens.com/10-ways-to-recycle-reuse-and-reduce-your-shredded-paper/
• http://snappyliving.com/things-to-do-with-shredded-paper/
• http://www.allyou.com/budget-home/live-green-save/10-ways-to-recycle-paper
• http://www.sciencealert.com/working-green-50-tips-to-reduce-your-offices-waste
• http://preparednessmama.com/uses-for-shredded-paper/
• http://myzerowaste.com/2010/02/7-ways-to-recycle-shredded-paper/

I would like to take this opportunity to introduce myself. My name is Theresa Anderson. I have recently had the privilege of becoming a member of the WCA Board serving as the Recording Secretary. Although this is a new experience for me, I am not new to WCA. I have been a member of WCA for over 15 years and have enjoyed attending the Annual Conferences over these years. It has helped me grow as a professional in many ways. The break-out sessions, networking with vendors and other professionals, keynote speakers, and educational opportunities, have energized and inspired me to challenge myself and others to strive to achieve the Departments vision and mission.
I graduated from Winona State University, Minnesota with a bachelor's degree in Social Work. I did not start out working in corrections. Initially upon earning my degree, I supervised group homes serving developmentally disabled adults for approximately five years. When I had an opportunity to change careers, I began to look in the criminal justice field (which was my passion) and began working as a youth counselor at the Family and Children's Center in La Crosse. Shortly thereafter, in 1997, I began working as a Social Worker at Jackson Correctional Institution where I worked in the segregation and a general population unit for approximately eight years. This proved to be an invaluable experience in working with the criminal justice population. Ready for a change, I transferred to the Division of Community Corrections where I began working as a Probation and Parole Agent in Whitehall Wisconsin. This position as well was filled with new experiences and learning opportunities! I continued to work as an agent for approximately nine years until I promoted to my current position as a Corrections Field Supervisor in Monroe County. Throughout my career in the Department of Corrections, I have met exceptionally dedicated, hard-working, innovative, and motivating people.
It has been an exciting and challenging time of change in Corrections! Although at times exhausting, it continues to move us forward to learn and grow in order to achieve excellence in our service. I look forward to meeting more of our members and serving on the WCA Board throughout the year!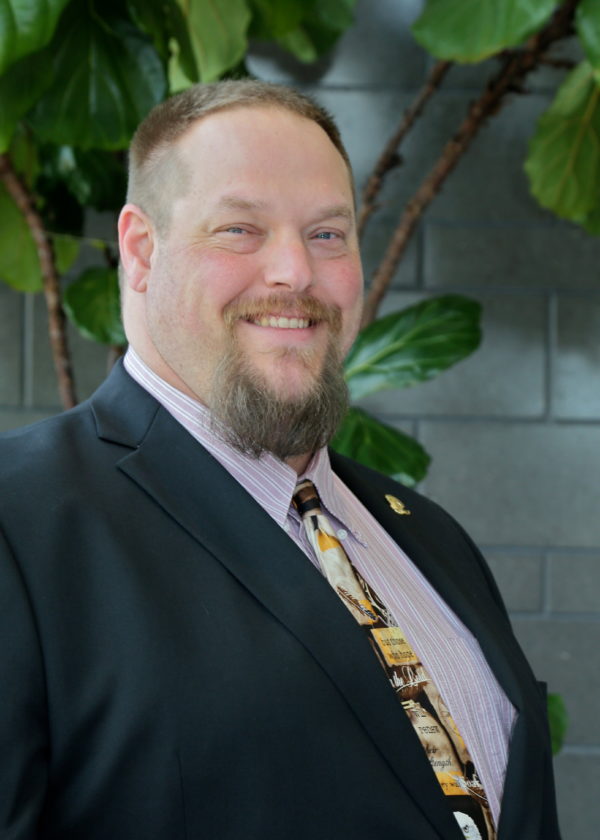 My name is Richard Skime and I would like to thank you for electing me to the position of State Representative. I will do my best to fulfill the responsibilities as State Representative.
I would like to start out by sharing my career history with you. I started my career in Corrections at Prairie du Chien Correctional Institution as a Correctional Officer in January of 2000. At the time I was young and eager to learn all I could to grow within the department. I joined ERU as soon as I was eligible and enrolled in as much training as available.
In 2002 I promoted to a Correctional Sergeant. I was still eager to receive as much training as possible and enjoyed training new staff. I was a utility Sergeant which gave me the ability to work and learn every position at PDCI. It was also in 2002 when I was introduced to the Wisconsin Correctional Association. My wife and I attended the conference along with our two week old son. I enjoyed the conference so much that I attended every WCA conference that I could.
I promoted to Supervising Officer I (Lieutenant) in 2006. With this promotion there were more training opportunities and the ability to train new staff and staff that promoted within the ranks. I started to attend the American Correctional Association conferences and was amazed by the workshops they offered. I found it eye opening to attend workshops that ranged from Security Threat Groups from other states, PTSD issues for veteran inmates and ethical and professional decision making.
In 2013 I promoted to a Supervising Officer II (Captain) to which I now hold the Training Captain position. I identify training needs, schedule and assign trainings to staff and ensure mandated trainings are completed by their deadlines.
With all of this said, I feel that my experience with the DOC will assist me as State Representative. I aim to set up trainings/workshops through the WCA that will meet the needs of all WCA members to achieve the ability to gain continuing education credits for some of the training/workshops offered.
I would like to offer workshops in Trauma Informed Care, Case Management and Cognitive Intervention Skills, just to name a few. I am always looking for training options that appeal to the WCA as a whole. If you have any ideas or thoughts that you'd like to share please share them at www.wcatoday.com under the "Contact Us" section.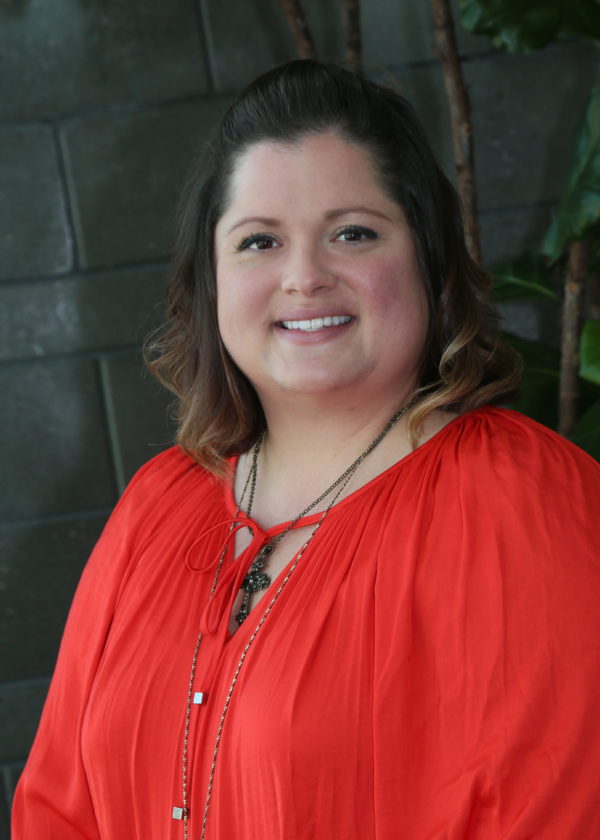 Thank you! I am very grateful to the membership of WCA for selecting me as the new Corresponding Secretary. I look forward to the opportunity to help grow this organization and move forward to the future with new ideas and practices in Correctional Management.
Let me take this opportunity to introduce myself and tell you about my education and experience. I am married to my husband, Chris. We live in a rural subdivision near Omro, WI with our 2 Golden Retrievers, Dottie and Kit, and 2 cats, Trixie and Rory. We are currently anxiously awaiting the arrival of our first child in the Spring of 2017. Community involvement is very important to us; we are active members of the Omro Rushford Volunteer Fire Department, him as a Fire Fighter and me as a First Responder.
I earned a Master of Arts Degree in Counselling from Lakeland University in Sheboygan, WI in 2007. Before Lakeland, I attended Marian University, in Fond du lac, WI, earning a Bachelor of Science Degree in Administration of Justice in 2005. I played softball for Marian and was actively involved in several campus organizations. I am currently an Assistant Coach for Marian's Softball Program. My career with the Department of Corrections began in 2007, shortly after my graduation from Lakeland. I began my career working in Division of Juvenile Corrections at Lincoln Hills School as a Youth Counselor, Southern Oaks Girls School as a Youth Counselor Advanced, and then Ethan Allen School as a Youth Counselor Advanced promoting to Supervising Youth Counselor. The consolidations of the Juvenile system lead me to my current position, Captain at Taycheedah Correctional Institution.
My involvement with WCA began while I was still in college; I was honored to receive an Academic Scholarship. I became a member in 2007 and regularly attended conferences. In 2011, I accepted the position of Awards Chair on the Conference Planning Committee. My experiences on the committee lead me to build so many lasting professional relationships. It heightened my passion for this organization and has driven me to help lead WCA in a progressive direction.
While in the position of Corresponding Secretary it will be my goal to increase the visibility of WCA by improving the website, social media presence, and communication with member and potential members at work sites. Opening avenues of communication with the public and membership will allow for organizational growth and heightened visibility. I am asking you as members to provide me with feedback and suggestions to improve our prominence and promote the mission and vision of WCA throughout DOC, law enforcement, and with our community partners.
I can be contacted at Amanda.Derks@wisconsin.gov I am eager to work with the membership and exceed expectations.


Boyd Spikerman Award Winner
Andrew Boerst - Green Bay Correctional Institution
Sanger B. Powers Award Winner
Rose Snyder-Spaar - Regional Chief - DCC - Neenah
Dr. Juliet Martin-Thomas Award Winner
Beverly Pittman-Burns
WCA Clerical/Office Support Award Winner
Carol Krueger, Office Operations Associate - DCC - Fond du Lac
WCA Volunteer of Year Award Winners
Brian Bonovetz, Rodney Kratz and Jason Krocker
WCA Scholarship Winners - $1000 awards
Jennifer Coats (not pictured) and Jason Brown
WCA Scholarship Winner - $500 award
Emma Larson