2022 Community Service Project

Mission: Lead Sheboygan County's efforts to increase the food security of its residents by distributing healthy emergency food and fostering innovative partnerships.


Sheboygan County Food Bank distributes food to food pantries and other partner agencies in Sheboygan County. Our partner agencies then put food into the hands of our neighbors who need it most. All food we deliver is absolutely FREE. There is no charge for food, delivery, or partner agency network membership. All food we deliver is LOCAL. We stay true to our roots by serving LOCAL families in Sheboygan County. On any given day, about 11,000 of our neighbors in Sheboygan County struggle with hunger. Each month, we provide over 70,000 pounds of healthy, nutritious, and free food to make sure that over 3,000 families don't go hungry.
 
All items will be collected from your work site by your WCA Liaison and delivered to the conference on Sunday and Monday.  Contact your WCA Liaison with any questions. For every 2 can items you bring to the conference, you will be entered in a drawing for a $25 gift card!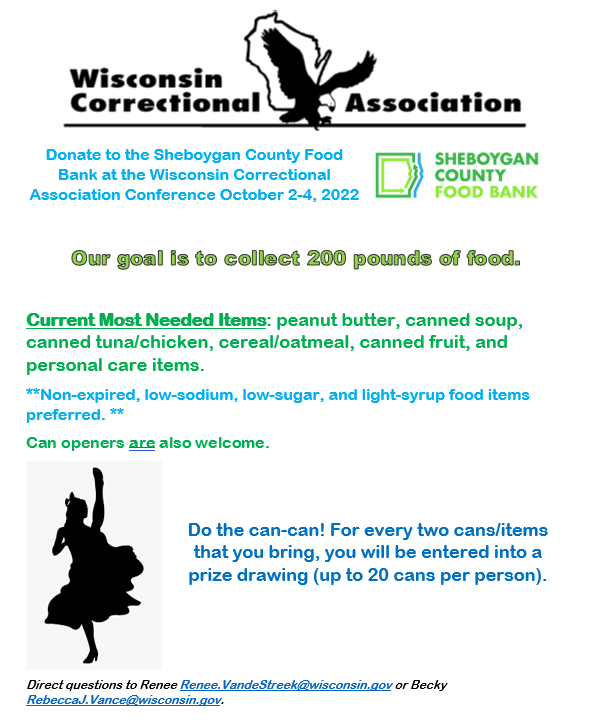 Copyright 2022 - Wisconsin Correctional Association - All Rights Reserved