Wisconsin Correctional Association Annual Training Conference
Please join us for the 40th WCA Conference - October 2-4, 2022 at the Osthoff Resort in Elkhart Lake. Click here 2022 Conference Info for all the details & registration!

The Wisconsin Correctional Association hosts an annual conference each fall.  The location changes every 2 years to ensure its reaching all sectors of the state.  The mission of the conference is to provide informational sessions to correctional employees and criminal justice students as it relates to their work as well as provide information on their well-being outside of their workplace.  During the conference, attendees have the opportunity to attend many different topics of breakout sessions and network with their colleagues.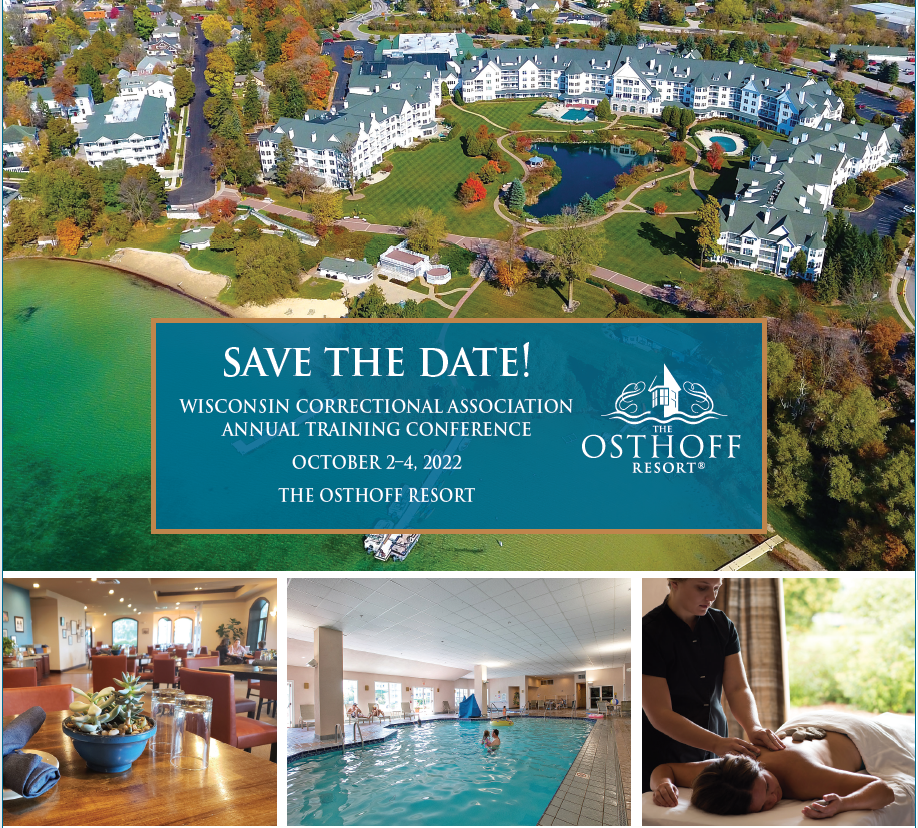 Copyright 2022 - Wisconsin Correctional Association - All Rights Reserved