Wisconsin Correctional Association
Board of Directors Election
Voting Instructions
You must be a current ACA/WCA member to be eligible to vote. Click here to sign up for a membership.  You will need to know your ACA/WCA membership number in order to vote. Please contact Kalen Ruck or the ACA site if you do not know your membership number. Voting is open until 9pm on October 11, 2023. 


Below are the list of biographies for the following vacant positions on the Board of Directors
• Recording Secretary
• Education Representative 
• County Representative
• Juvenile Representative 
• Private Representative 
Recording Secretary Candidate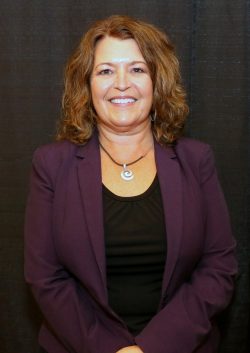 Theresa Anderson 
I have been a member of the Wisconsin Correctional Association for over 20 years.  I have worked in various positions for the Wisconsin Department of Corrections for 26 years in the Division of Adult Institutions as well as for the Division of Community Corrections. 

I started my career in DOC working as a Social Worker at Jackson Correctional Institution in 1997 where I worked in a restricted housing unit and general population unit. This proved to be an invaluable experience where I formed some lifelong friendships. Ready for a position change, I had the opportunity to transfer to the Division of Community Corrections where I began working as a Probation and Parole Agent in Whitehall, Wisconsin. This position as well was filled with new experiences and learning opportunities!  I continued to work as an agent for approximately nine years until I promoted to a Corrections Field Supervisor in Monroe County. As a CFS, I continued to develop my skills as a leader and support staff for another nine years.  Recently, I changed course with yet another opportunity in DCC, and took a position as an Implementation and Fidelity Coach.  This position has allowed me to work with a vast number of people in DCC as one of three coaches in the state who assist staff in developing their skills in applying risk reduction strategies in their work with clients.  This has been another amazing learning experience!

Throughout my career in the Department of Corrections, I have met exceptionally dedicated, hard-working, innovative, and motivating people. I welcome the opportunity to answer questions and provide information about the Department of Corrections, the Division of Community Corrections, and the various positions I have held as well as the Wisconsin Correctional Association. 

I would enjoy continuing my role as Recording Secretary on the Board of Directors for the Wisconsin Correctional Association for another two-year term. I believe my years of experience in WCA and DOC will allow me to serve this position well and assist in continuing WCA's efforts to grow and offer opportunities for those working in the criminal justice system.

I have worked with County, State, Private, and community organizations.  By having these other perspectives, the WCA can bring other training opportunities to the members.  By being active on the board, and hopefully as your President – Elect, I hope to not only impart some of the knowledge I have gained throughout my corrections career and other jobs I hold, but to also continue to learn from those around me.  If you have any questions of me, please reach out to me and I will gladly talk to you.  I look forward to your support in voting me into the position of President – Elect and I hope to see you all at conference soon.  Thank you!
Education Representative Candidates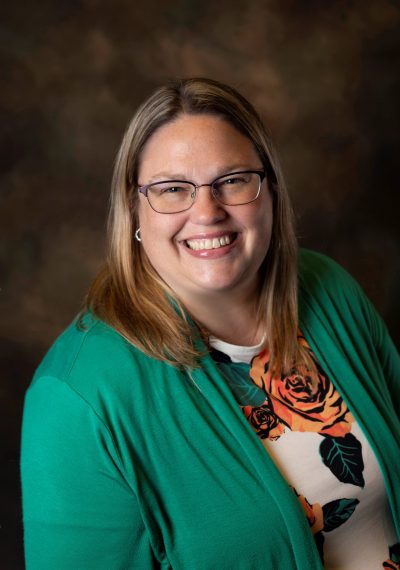 Kari Ives
I started working for the Department of Corrections in November 2004 as a social worker at Chippewa Valley Correctional Treatment Facility (CVCTF).  Prior to this position, I was a social worker in the public sector since 2000 in the fields of community programs, long-term care, domestic violence, and sexual assault.  While at CVCTF, I have obtained my Clinical Substance Abuse Counselor credentials and certification as a Tobacco Treatment Specialist through Mayo Clinic.

Over the years at CVCTF I have had the privilege of being a part of many firsts at the institution, as it has evolved to meet the needs of the department's mission.  I collaborated to develop a fathers' literacy program, a nicotine free educational group, aided with the transition when CVCTF's focus shifted to substance abuse brought in resources and education to the person's in our care through financial literacy, victim impact, and recovery. I am also on the Department of Corrections Equity and Inclusion Advisory Committee and Lead of the Marketing and Communications team, Content Champions, and Brand Advocate committees as well.

I was elected to the Chippewa County Board, in 2016 and a currently still in this elected position.  I serve on the committees of Legal and Law Enforcement and West Cap and the chair of the following committees:  Aging and Disability Resource Center, Health and Human Services, and UW-Madison, Division of Extension committee.   I also chair the Wisconsin County Association's Health and Human Services Committee and appointed to Interstate Adult Offender Supervision Board by Governor Evers.

Over the years I have had the pleasure to be adjunct faculty to both UW-Eau Claire and Chippewa Valley Technical College to Social Work Interns and Substance Abuse Counselors-In Training. I have enjoyed the opportunity to work with students enthusiastic to learn more about the department of corrections and how to work with the people in our care. The past two years I have been able to be involved as a member of the WCA Scholarship Committee in the difficult task of selecting the scholarship recipients and would like to continue as the next WCA Education Representative, if you will have me.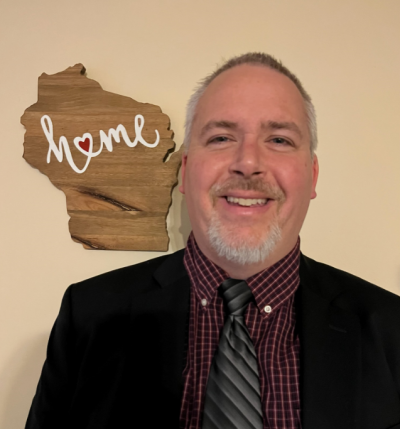 Michael Watson
After graduating from Purdue University with a Bachelor's in business marketing and Law and Commerce, I spent ten years working in business.  I then decided to get involved in human services.  I attended Indiana Wesleyan University and received my special education license in Indiana and Wisconsin.  For the last 14 years, I have been working with confined populations including group homes, behavior intervention treatment facilities, and adult correctional facilities.  I also graduated from Federal Law Enforcement Training Center in Glynco, Georgia.  I have worked in both federal and state correctional facilities at every security level including juvenile, re-entry centers, medium level, and maximum security.  I have worked both as a teacher and as a correctional officer with at least 5 years of experience in each position.  I have served on the weapons team, the first response team, and have served as an adjunct CPR instructor who has proctored classes and meetings.  I have conducted service for the Retention & Recruitment Committee and have directed interviews.  As somebody who has worked with and taught terrorist extremists and human traffickers, I have dealt with some very extreme situations.  I have also built homes for Habitat for Humanity and stood against human trafficking as a part of the Central Valley Justice Coalition. 

I have been employed at Columbia Correctional Institution for over four years and I am very familiar with the culture and routine operations.    Through my education and experience, I have gained many skills and I think my education, work experience, and supervisory roles would continue to be an asset for the Wisconsin Correctional Association as Education Representative. 

Please support me and cast your vote.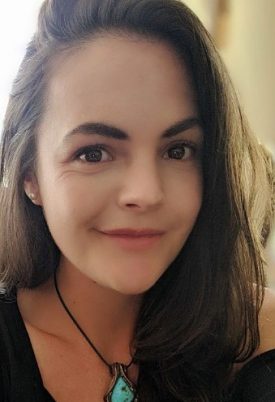 Callie Ziegler
I am a United States Navy veteran. I earned a Bachelor of Arts in English from the University of Alaska Southeast, where I served as Senior Editor of Tidal Echoes Literary and Arts Journal. I hold a Master of Fine Arts from Florida State University, where I taught English and Literature courses. I have always possessed a passion for education, and I'm particularly interested in the marginalized, othered, and historically repressed voices. I feel strongly about providing everyone with choices and resources to aid them in achieving their individual and personal goals. I continue to pursue my passions by teaching Occupational Communication courses at Fox Lake Correctional Institution. In my free time, I enjoy traveling and hiking with my cat, Pita.
County Representative Candidates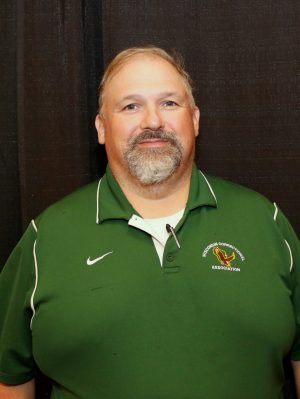 Byron Wirth
I am running for re-election to the positon of County Representative and would appreciate your vote.

I started my career in corrections after graduating in 1994 with an Associate Degree in Police Science from Mid-State Technical College. I worked in the private sector in security related fields and then got hired at the Marathon County Jail in 1998. I continued in county corrections for the next 17 years holding the positions of Corrections Officer, Lead Corrections Officer in Charge, and Programs Liaison. I received my Bachelor Degree in Criminal Justice from Lakeland College. I then left the career of working in the County and started with the Department of Corrections as a Probation/Parole Agent working in Region 5 and Region 8. I now currently work as a Supervising Officer 2 (Captain) at Redgranite Correctional Institution. This varied knowledge of correctios has helped greatly as I can approach situations from all sides.

I have been with the Wisconsin Correctional Association for a number of years and have actively been involved in the Conference Planning. I started working on operations helping make things run smoothly and had had the privilege of being the Conference Committee Co-Chair. I have learned a lot from working on this committee and throughout the different positions I have held in my career in Corrections. I was then elected to the Board of Directors as the County Representative and have tried to work with the local agencies and recruit members to the WCA.

In my free time I am also a Paramedic/Officer on a private ambulance service. In that position I have to make spending/purchasing recommendations. Being a private service, we have to be very frugal with our funds and try to make the best bang for our buck. I would like to continue bring that skill set also to the Wisconsin Correctional Association for our members.

By becoming active on the board, I hope to not only impart some of the knowledge I have gained throughout my corrections career and other jobs I hold, but to also continue to learn from those around me. I look forward to your support in voting for me to continue in the position of County Representative and I hope to see you all at conference soon. Thank you!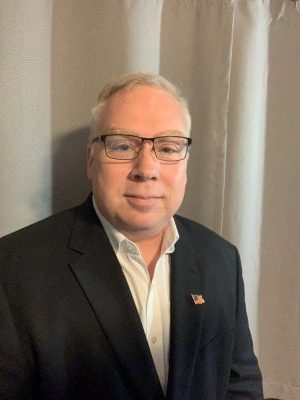 Charles (Charlie) M. Brown
Charlie earned his Associate's from Fox Valley Technical College, his Bachelor's and Master's degrees from Lakeland University in Sheboygan. While finishing his Bachelor's, Charlie started state service with Winnebago Mental Health, then worked in the Department of Corrections for over 20 years. Many of you will recognize Charlie from efforts with inmate services for the department including canteen, hobby, property, tablets and kiosks. These are just some of the programs that followed Charlie as he moved from Waupun Correctional, to the Wisconsin Women's Correctional System, and to Green Bay Correctional.

Charlie left Corrections when he took the position of CFO and Bureau Director for the Bureau of Business Services within the Department of Administration, Division of Enterprise Technology. At that time of his departure from DAI, he was still the IMT Leader and had been the Logistics Chief for the DOC's response to the COVID-19 outbreak since the EOC was set up.

Not only is Charlie familiar from his twenty years in corrections but also he has been assisting with the WCA golf and bowling events, and participation in the planning for the 2023 Fall Conference. Although he is now a director in DOA\DET he has continued his work with managing budgets in the public sector and promoting staff and personal development through education and training.
Juvenile Representative Candidate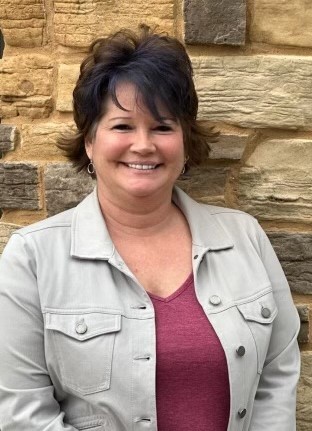 Stacey Daigle
My first role was as a Youth Counselor. I soon learned that there was an opportunity for growth at Lincoln Hills/Copper Lake Schools so I promoted to Youth Counselor Advanced. I dedicated over 8 years working with youth. I used evidence-based approaches which allowed me to have a real impact on youth. I am a positively motivated individual that is not afraid to get their hands dirty so I soon took the position as Inventory Control Assistant where I worked 4 years. I assist in the distribution of supplies also teaching job related skills to youth for potential release into their communities. In 2022 I became a Treatment Specialist 2 where I work directly with youth on their case management. I have facilitated Dialectical Behavior Therapy Groups, teaching youth new skills to use in their everyday life experiences. My goal as the Juvenile Representative is to be an advocate and spokesperson for youth while at Lincoln Hills and once they enter back in community. Thank you for your consideration. 
Private Representative Candidate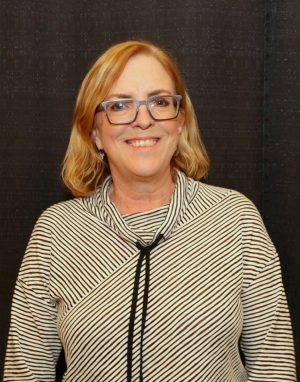 Linda Van Tol 
I have worked in the correctional field in Wisconsin since 1993.  My current position is Chief Operating Officer for ARC. I work closely with the Department of Corrections with ARC's five residential treatment programs funded primarily through the DOC. My position requires me to work with agents, supervisors, PPAs, county jails, social workers and other positions within the correctional system. We work together with everyone who works to meet the ever-changing needs of justice involved women.

I started my career as a Relief Counselor for ARC Community Services, Inc, and have since served in a variety of positions including, Case Manager, Substance Abuse Counselor, Program Manager for ARC's Drug Court and Treatment Alternatives Case Management Programs and Program Manager for ARC-Dayton and the Maternal and Infant Program as well as Director of Women's Treatment Services.

I received my bachelor's degree in Sociology and Psychology from the University of Wisconsin at Madison, and my master's degree in Psychology, specializing in Marriage and Family Therapy, from Edgewood College. I have been a licensed Clinical Substance Abuse Counselor since 1998.

I am currently the Secretary of the Wisconsin Council on Community Corrections (WCCC), an association of community providers that contract with the Department of Corrections.  The WCCC has served as a forum for providers to work collaboratively with one another and with the Department of Corrections to address shared concerns.  As WCA Private Representative, I would continue to work to strengthen collaboration between WCA members and private community providers.
Copyright 2023 - Wisconsin Correctional Association - All Rights Reserved