Wisconsin Correctional Association
Board of Directors Election
Voting Instructions
You must be a current ACA/WCA member to be eligible to vote. Click here to sign up for a membership.  You will need to know your ACA/WCA membership number in order to vote. Please contact Toby Formiller or the ACA site if you do not know your membership number.

There were no nominations for a Corresponding Secretary or Federal Representative this year.  Both positions are eligible for write-ins while voting. 

Below are the list of biographies for the following vacant positions on the Board of Directors
• President Elect
• Treasurer
• State Representative
• Corresponding Secretary
• Federal Representative 
President Elect Candidates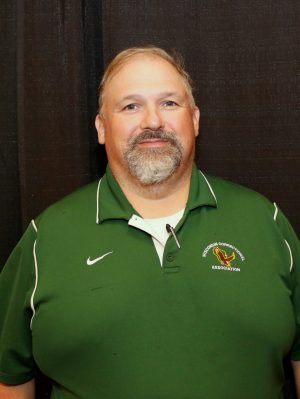 Byron Wirth 
I am running for the position of President – Elect for the Wisconsin Correctional Association and would appreciate your vote.

I started my career in corrections after graduating in 1994 with an Associate Degree in Police Science from Mid-State Technical College.  I worked in the private sector in security related fields and then got hired at the Marathon County Jail in 1998.  I continued in county corrections for the next 17 years holding the positions of Corrections Officer, Lead Corrections Officer, and Corrections Officer in Charge (an administrative position),  and Programs Liaison.  I received my Bachelor Degree in Criminal Justice from Lakeland College. I then left the career of working in the County and started with the Department of Corrections as a Probation/Parole Agent working first in Region 5 and now in Region 8.  I also work as a Paramedic Shift Supervisor for United Emergency Medical Response and own a display fireworks company.

I have been with the Wisconsin Correctional Association for a number of years and have actively been involved in the Conference Planning and as an active member on the Board of Directors as the County Representative.  I started my time on the conference planning committee as part of the operations team and helping make things run smoothly.  I also had had the privilege of being the Conference Committee Co-Chair.  I have learned a lot from working on this committee and throughout the different positions I have held in my career in Corrections.  I was awarded Volunteer of the Year at the 2021 Fall Conference. I strive to help bring a high-quality conference experience while being fiscally responsible.  I also continue to try and recruit new members to the organization not only from the security sectors but from all areas that are affected by corrections.  This envelopes area such as medical, dental, mental health, and food service, to name a few.  While a large majority of membership are state employees, I also work hard to be sure that members from federal, county, and private sectors are not forgotten.

I have worked with County, State, Private, and community organizations.  By having these other perspectives, the WCA can bring other training opportunities to the members.  By being active on the board, and hopefully as your President – Elect, I hope to not only impart some of the knowledge I have gained throughout my corrections career and other jobs I hold, but to also continue to learn from those around me.  If you have any questions of me, please reach out to me and I will gladly talk to you.  I look forward to your support in voting me into the position of President – Elect and I hope to see you all at conference soon.  Thank you!
Gwen Schultz
Hello fellow WCA members! My name is Gwen and I am running for the Wisconsin Correctional Association Board position of president-elect. My current term on the board as the corresponding secretary is coming to an end and I would like you to consider me as the next president elect.

I have been a member of WCA since 2010 and have attended all of the conferences and met many great people and learned a variety of things during the sessions. I have also been on the conference planning committee prior to becoming a board member. Being a topics coordinator as well as a co-chair for the conference has allowed me the opportunity to bring to you some of the best speakers and give you some of the greatest opportunities to develop yourself as well as creating lasting friendships with your fellow correctional professionals.

Most recently I have been afforded the pleasure to attend the national conferences that are hosted by the American Correctional Association. By going to these events it keeps Wisconsin on the map by meeting presenters and vendors from across the country. By establishing these relationships we are able to bring some of these people back to our conference to share their experience and knowledge.

Finally I would like to share my DOC experience. I have worked at 4 different institutions from WCI, WRC, CCI and most recently at FLCI. I have worked my way up through the security ranks to Administrative Captain and Unit Manager. I have met some amazing and dedicated staff at all levels in these institutions and many others. I have been a part of the DOC Leadership Academy and have several training certifications to instruct staff. I believe through my established connections that I can assist the WCA in growth and future opportunities. I would be honored to serve the Association and its members in this capacity and am hopeful you consider me for this position.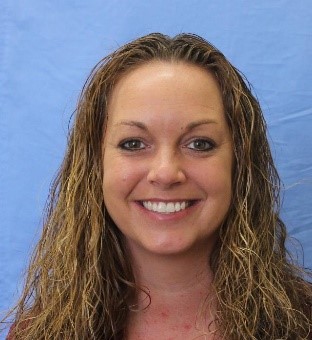 Amanda Ditter
Having joined WCA in 2020, Amanda quickly rose to the challenge and is currently co-chair of the WCA planning committee. Besides her involvement in WCA, she is currently the Correctional Management Services Director for Wisconsin Women's Correctional System. Since 2011 when she started with the DOC, Amanda has been actively involved with WWCS and DAI. She currently is the DAI Product Owner for WICS Inmate Banking, Logistic Section Chief for IMT, contract administrator for PIOC services and institution supplied items for PIOCs, and often the coordinator for DOC wide institution purchases. During the 11 years in Corrections, she has been on many multi-disciplinary and multi-agency projects, Co-chair the Policy and Procedure Committee for Taycheedah Correctional, and has filled the role of the ADA Coordinator.

Amanda grew up in Lomira, WI where she was involved in her family-owned mechanic/towing business that her parents ran for 30+ years.   She went to UW-Green Bay, were she earned a Bachelor's Degree in Business Administration emphasis in Finance and a minor in Accounting.

Following Amanda's career path, you are able to see that she enjoys being active and involved in change and progress. Many of you have worked with Amanda in her role with the WCA and recognized her approach to put the best interests of the customers, constituents, and efforts above her own, a quality inherited from her parents and growing up in a farming community. Amanda is pursuing President Elect to continue to lead WCA and the members to the future of growing stronger together.

Thank you for considering Amanda as President Elect for WCA!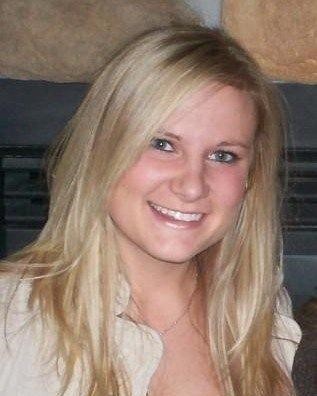 Emily Bortz
Emily has been an enthusiastic WCA member since 2006. She has served on the Board of Directors as the Federal Representative from 2014 – 2018 and was elected the Treasurer in 2018. Emily is a very dedicated, respectful and hardworking member of the correctional community. She has loved her time spent with the WCA getting to know a great group of people who share the same passion of the correctional field. Emily is looking to give more of her time and energy by continuing to serve as the Treasurer for the WCA. Emily has been a lifelong resident of Wisconsin.

Emily grew up in Portage, WI, and earned her Bachelor of Science degree in Sociology and Criminal Justice from UW-Madison in 2006. Both of her parents are retired after 25 years from careers in corrections. Her father was employed by the State DOC at Columbia Correctional Institution. Her mother was employed by the Federal Bureau of Prisons and was stationed at the Federal Correctional Institution at Oxford, WI. Following in their footsteps, Emily pursued a correctional career. She started her pursuit with an internship at Mendota Juvenile Treatment Center in 2006. After her internship, she worked with special needs individuals until beginning her federal career in 2011. Currently Emily is employed at the Federal Prison in Oxford, WI as a Psychology Technician. She began her federal career in 2011 as a correctional officer and was promoted into the Psychology department in 2013. In this venue, she blends her security knowledge with skills needed to treat and manage mentally ill inmates. Emily is dedicated and recognized as someone who goes above and beyond to assist those she works with. She has had a number of voluntary duties to include Crisis Negotiation team leader and trainer for the North Central Region of the BOP. Thank you for considering Emily for Treasurer for the WCA!
State Representative Candidates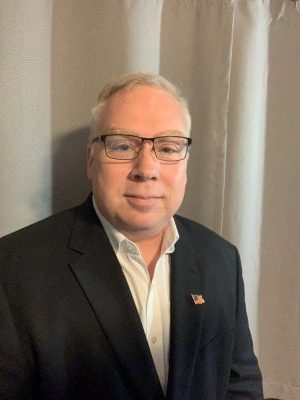 Charles Brown
Charlie grew up in Appleton, Wisconsin, after returning from his four years with the US Army he earned his Associate's from Fox Valley Technical College and bachelor's degree from Lakeland University in Sheboygan. While finishing his Bachelor's, Charlie started state service with Winnebago Mental Health, then worked in the Department of Corrections for over 20 years. Many of you will recognize Charlie from efforts with inmate services for the department including canteen, hobby, property, tablets and kiosks. These are just some of the programs that followed Charlie as he moved from Waupun Correctional, to the Wisconsin Women's Correctional System, and to Green Bay Correctional.

Charlie left Corrections when he took the position of CFO and Bureau Director for the Bureau of Business Services within the Department of Administration, Division of Enterprise Technology. At that time of his departure from DAI, he was still the IMT Leader and had been the Logistics Chief for the DOC's response to the COVID-19 outbreak since the EOC was set up.

Many of you will know Charlie from his twenty years in corrections. He supports continual education and is working on his MBA with a concentration in Healthcare Administration, he has also always represented the importance of understanding business needs of corrections as each institution requires the resources of a small municipality. Although he is now a director in DOA\DET he has retained his WCA membership and attended last years conference. The business of corrections, vendor relations, and the future of the DOC is still something he values.

As the State Representative I will continue to find ways to continue strengthening relationships between WCA and other agencies in effort to educate and communicate the value corrections plays in our communities. Thank you for considering me as you State Representative for the Wisconsin Correctional Association!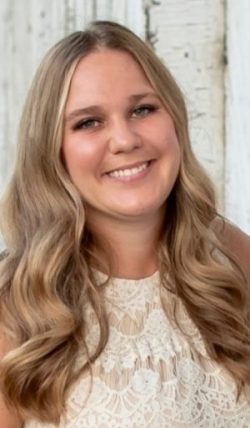 Beka Bartel
I graduated from the University of Wisconsin- Oshkosh with a Bachelor of Social Work and a minor in Criminal Justice. While earning my degree, I was a House Manager for Genesis, a 12-bed residential treatment facility. I am a Certified Social Worker in the State of Wisconsin and have been employed by the Wisconsin Department of Corrections since 2014. Prior to my current role as a Program and Policy Analyst in the Division of Juvenile Corrections, I worked as a Probation & Parole Agent and was a Social Worker at Fox Lake Correctional Institution for seven years.

My diverse experience will lend itself well to being the liaison for the State sector while promoting WCA membership and interests of the State. I have been a longtime member of WCA and have been fortunate to participate in WCA Conference and many workshop trainings. I enjoy providing training to corrections professionals and am a notable advocate for professional development and Continuing Education Unit (CEU) opportunities. As the WCA Board member liaison to the WCA Workshop Committee, I will collaborate with community stakeholders to offer educational workshops with CEUs twice a year at little to no cost for WCA members.

I am excited for the opportunity to represent the State and to continue as an advocate for corrections professionals statewide!
Paul Krombos
Hello WCA members, my name is Paul Krombos. I graduated from the University of Wisconsin-Platteville in 2017. I am currently at correctional officer a Dodge Correctional Institution. I have worked for the Department of Corrections for four years and have worked in multiple areas such as: housing units, health services, kitchen, the infirmary and more. Currently I work as the lobby officer. My goal is to be the state representative on the Board of Directors. My qualifications include my involvement in other leadership roles such as: being a member of the DOC Equity and Inclusion Advisory Committee, being the chair to the Policy and Procedure Subcommittee, being a senator for the UW-Platteville Student Senate, and being the Director of Student Organizations for the UW-Platteville Student Senate. Corrections is in my blood as my father, grandfather, and uncle all worked in corrections. I believe I have the needed dedication and drive to dutifully serve you all as your state representative.
Copyright 2022 - Wisconsin Correctional Association - All Rights Reserved