Wisconsin Correctional Association
Board of Directors Election
Voting Instructions
You must be a current ACA/WCA member to be eligible to vote. Click here to sign up for a membership.  You will need to know your ACA/WCA membership number in order to vote. Please contact Toby Formiller or the ACA site if you do not know your membership number.


Below are the list of biographies for the following vacant positions on the Board of Directors
• Recording Secretary 
• County Representative
• Education Representative
• Juvenile Representative
• Private Representative
Recording Secretary Candidates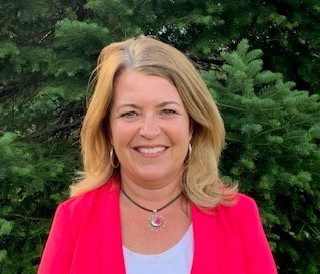 Theresa Anderson
I would like to take this opportunity to introduce myself.  My name is Theresa Anderson.  I graduated from Winona State University, Minnesota with a bachelor's degree in Social Work in 1992. I have worked for the Department of Corrections for over 24 years in various roles. I started my career in Corrections as a Social Worker at Jackson Correctional Institution in 1997 where I worked in the restricted housing unit and general population units for approximately eight years. Ready for a change, in 2005, I transferred to the Division of Community Corrections where I began working as a Probation and Parole Agent in Region 5 in Whitehall, Wisconsin.  I continued to work as an agent for approximately nine years until I promoted to my current position as Corrections Field Supervisor in Region 8 supervising Monroe and Juneau County offices.  I am currently a statewide Motivational Interviewing Ambassador and Core Correctional Practices Trainer. I am also a representative for Region 8 on the state Evidence Based Peer Learning Group Committee as well as the state Technology Modernization Workgroup. I also chair the Region 8 Mobile Workforce Committee. 

I have been an active member of WCA for approximately 19 years and have had the opportunity to serve as the Recording Secretary on the WCA Board for approximately five years.  I have been actively involved in promoting the WCA liaisons and maintaining the liaison list.  If elected, I plan to continue to support WCA and the liaisons and would like to extend this opportunity to other agencies as well.  I value the many corrections professionals I have gotten to know, the ideas that have been shared, the networking opportunities and professional trainings I have been able to attend, and look forward to promoting the future growth of WCA!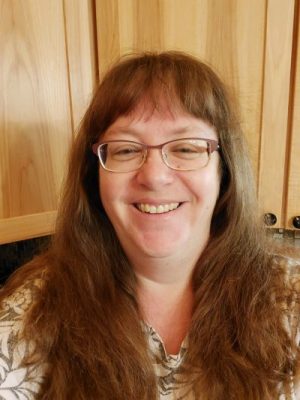 Rebecca Vance
I am running for the position of WCA Recording Secretary-Liaison and would appreciate your vote.

I earned bachelors degrees in both elementary education and Spanish from Carthage College in 1996. I earned my masters degree in professional development from UW-LaCrosse in 2002. My thesis was on diversity consciousness. I taught for 15 years in the public school setting at all grade levels. For the last five years I have been one of two ABE/GED teachers at the Wisconsin Secure Program Facility.

I joined the Wisconsin Correctional Association this year, but want to use my knowledge and skills as a board member. I have been a member of both the Commission on Adult Basic Education (COABE) and the Correctional Education Association-Wisconsin (CEA-W) since 2018.

During my 13 years with the Prairie du Chien Jaycees, I served in many board positions and chaired many projects. These projects all involved working jointly with other agencies and the community, scheduling, budgeting, committee meetings, marketing, writing a chairman's planning guide, and fundraising. As a regional director, I led my Southwest chapters to a 9th place ranking in the nation. I served on a national board of directors as the 85th State President for Junior Chamber International (JCI): Wisconsin. I coordinated state conferences and teambuilding. I oversaw 29 chapters (approximately 600 people). As a board member for both the Friends of the Villa Louis Historic Site and the JCI Wisconsin Foundation, I held various offices—including secretary—and helped with grants, scholarships, budgeting, fundraising, membership, and updating bylaws. I would like to bring that skill set to the Wisconsin Correctional Association for our members.

By becoming active on the board, I hope to share some of the knowledge and skills I have gained throughout my career in education and my community service organizations to help those in corrections be heard. I am also excited about the possibility of expanding my knowledge and experiences while being an advocate for WCA. I feel with my experience, skills and enthusiasm, I would be an excellent fit for the WCA Recording Secretary-Liaison position. Thank you for your time and consideration of my candidacy. Please support me with your vote.
County Representative Candidate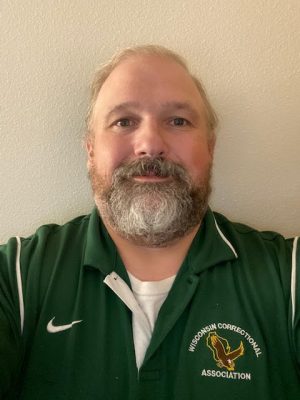 Byron Wirth
I am running for re-election to the position of County Representative and would appreciate your vote.

I started my career in corrections after graduating in 1994 with an Associate Degree in Police Science from Mid-State Technical College.  I worked in the private sector in security related fields and then got hired at the Marathon County Jail in 1998.  I continued in county corrections for the next 17 years holding the positions of Corrections Officer, Lead Corrections Officer in Charge, and Programs Liaison.  I received my Bachelor Degree in Criminal Justice from Lakeland College. I then left the career of working in the County and started with the Department of Corrections as a Probation/Parole Agent working first in Region 5 and now in Region 8.  This dual knowledge has helped greatly as I can approach situations from both sides.

I have been with the Wisconsin Correctional Association for a number of years and have actively been involved in the Conference Planning.  I started working on operations helping make things run smoothly and had had the privilege of being the Conference Committee Co-Chair.  I have learned a lot from working on this committee and throughout the different positions I have held in my career in Corrections.  I was then elected to the Board of Directors as the County Representative and have tried to work with the local agencies and recruit members to the WCA. 

In my free time I am also a Paramedic/Officer on a private run ambulance service.  In that position I have to make spending/purchasing recommendations.  Being a private service, we have to be very frugal with our funds and try to make the best bang for our buck.  I would like to continue bring that skill set also to the Wisconsin Correctional Association for our members.
By becoming active on the board, I hope to not only impart some of the knowledge I have gained throughout my corrections career and other jobs I hold, but to also continue to learn from those around me.  I look forward to your support in voting for me to continue in the position of County Representative and I hope to see you all at conference soon.  Thank you!
Education Representative Candidate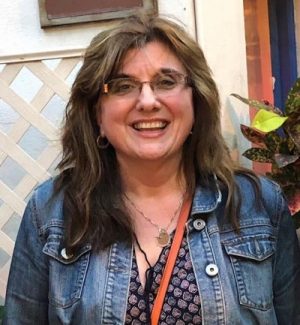 Cindy Puetz
I have been the WCA education Representative for the past 2 years and would like to continue for another term with your support. I recently retired from DOC after 17+ years as a Social Worker and Clinical Substance Abuse Counselor in DAI at Chippewa Valley Correctional Treatment Facility. As I make my career shift to semi-retired, I will be teaching at Chippewa Valley Technical College as an adjunct instructor for the Traffic Safety Program. I look forward to having the time and connections to reach out to the students pursuing a future in criminal justice and their supportive faculty to introduce WCA/ACA as a positive resource for them and build Student Chapters.
Juvenile Representative Candidate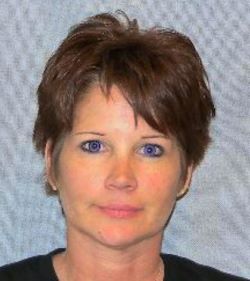 Stacey Daigle
Hi, I would like to take this time to introduce myself to you my name is Stacey Daigle. I have been working for the Department of Corrections in the juvenile division since June 6th of 2011. At that time I was hired to be a Youth Counselor at Copper Lake Lincoln Hills School. During that time I got involved with several of the living units and eventually promoted to becoming a Youth Counselor Advance. Some of the programs, training and committees that I began to participate in are as follows: Cash Team, Care Team, Peer Support, Liaison and Moderator for WCA convention, EMCC Member, Motivational Interviewing, DBT training, MANDT , Trauma informed care, POSC, PREA, CPR/AED, and Pm programming. These continue to be a vital part of my ongoing role at Copper Lake Lincoln Hills School to date.

I have taken a position as Inventory Control Assistant in October of 2018. This was a new opportunity for me and brought me the challenge of organization, quality control and assisting the roll out of building needs for youth in a new way that was better for the institution and youth's needs to be met.  I worked with all departments during this time for the planning phase and was very excited for this new opportunity.

My time with the WCA has been an asset in helping me keep with my career goals and I am looking forward to many more years with the organization. The conventions and breakout sessions have provided great resources and training. I like to get involved with new training, opportunities and be actively involved in progressive ideas of corrections as it relates to Juvenile Corrections and Restorative justice. I will continue to look for these trainings and opportunities as I continue my career in corrections. 
Private Representative Candidate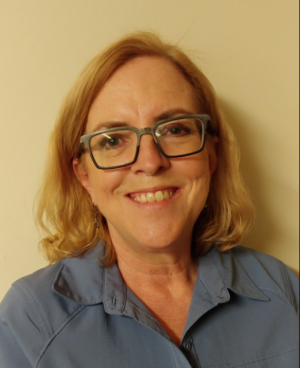 Linda Van Tol 
I have worked in the correctional field in Wisconsin since 1993.  I started my career as a Relief Counselor for ARC Community Services, Inc, and have since served in a variety of positions including, Case Manager, Substance Abuse Counselor,  Program Manager for ARC's Drug Court and Treatment Alternatives Case Management Programs and  Program Manager for ARC-Dayton. ARC-Dayton is a community based residential facility for women under the supervision of the state and federal correctional systems.  I am currently the Program Manager of the ARC Maternal and Infant Program, a licensed transitional residential substance abuse treatment program for pregnant offenders and their infants.  As the only DOC contracted facility explicitly for pregnant and postpartum women offenders in state, we serve women from all counties and I have the opportunity to work with Probation and Parole agents across the state.  I also work with other private providers across the state to establishing continuing care plans for women returning with their infants to their home communities. 

I received my bachelor's degree in Sociology and Psychology from the University of Wisconsin at Madison, and my master's degree in Psychology, specializing in Marriage and Family Therapy, from Edgewood College. I am a licensed Clinical Substance Abuse Counselor.

I am a long-time member of the Wisconsin Council on Community Corrections (WCCC), an association of community providers that contract with the Department of Corrections.  The WCCC has served as a forum for providers to work collaboratively with one another and with the Department of Corrections to address shared concerns.  As WCA Private Representative, I would continue to work to strengthen collaboration between WCA members and private community providers.
Copyright 2021 - Wisconsin Correctional Association - All Rights Reserved